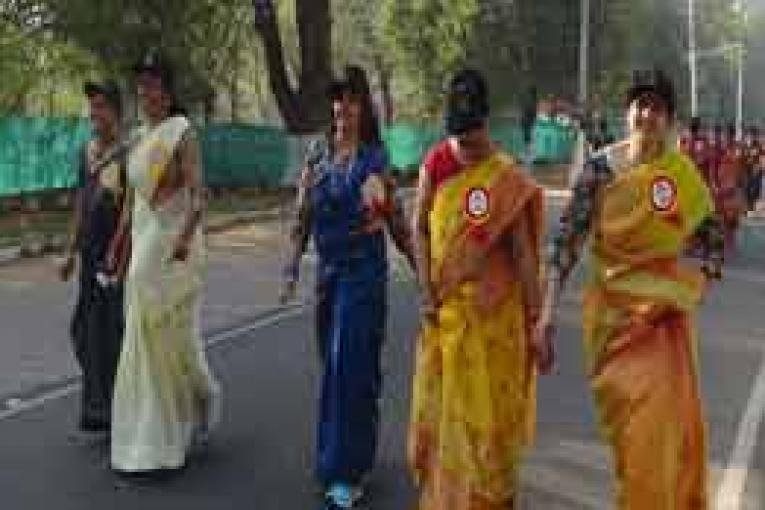 Hyderabad, 14 Feb (Maxim News): Army Public School Bolarum in association with Fab India conducted Teachers' Walkathon, Love for Handlooms to promote & preserve Handloom Weaves in Secunderabad today.
The Chief Guest MrsAnuradha Reddy, Convener of INTACH, Hyderabad Chapter, flagged off the event. The event kick started with a Zumba warm up session that was conducted for teachers.
Nearly 150 teachers participated in this event and started from the School campus. Teachers enthusiastically participated in the 3 Km walkathon wearing handloom sarees from different parts of the country.
Posters and banners all along the Walkathon route spread the message of fitness and well-being, along with promotinghandloom weaves. The Chief Guest gave away the prizes and appreciated the zeal and enthusiasm of the staff.She said that more such activities should be conducted in future to promote our rich Heritage and Culture. Mrs. Smitha Govind, Principal of APS Bolarum conveyed her gratitude to all the participants in making this event a grand success. (Maxim News)