On social media, a video of a person riding a bull has gone viral. This video is reported to be from Banaras, Uttar Pradesh when it is shared.
Shikha Salaria, a special correspondent for The Print, tweeted a link to the video along with the phrase "Anything is possible in Kashi."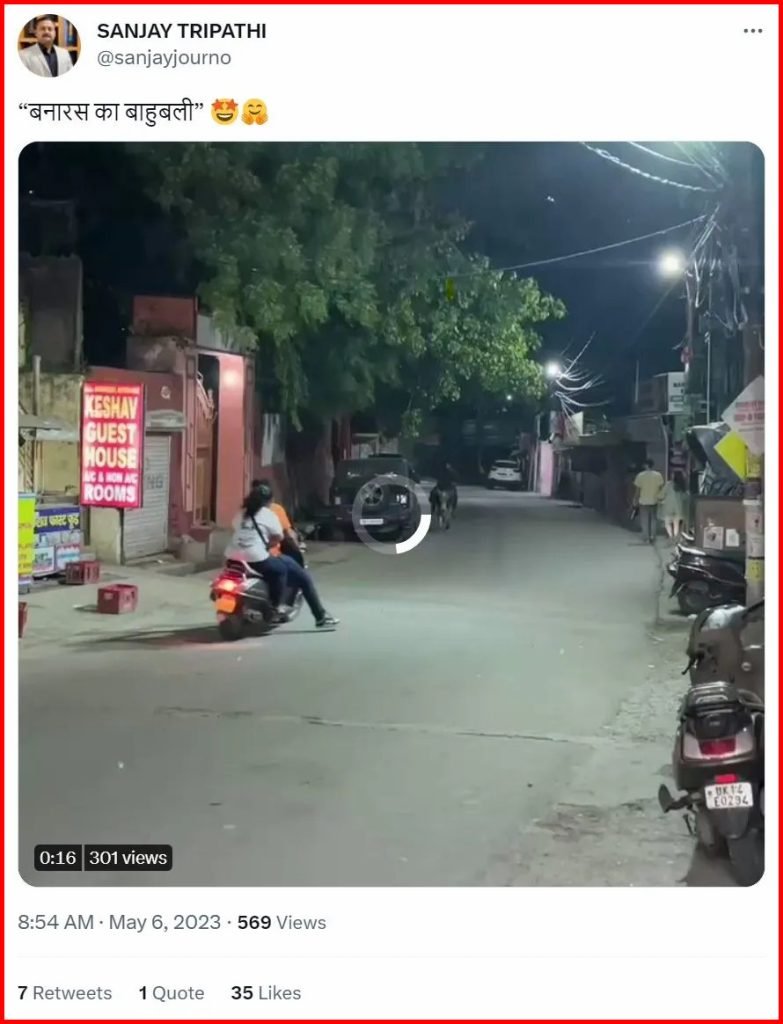 ABP News journalist Sanjay Tripathi, Bharat Express writer Rajneesh Kumar, Dainik Jagran journalist Anchal Agarwal, and journalist Prashant Kumar were among the numerous social media users who also tweeted the viral video from Banaras.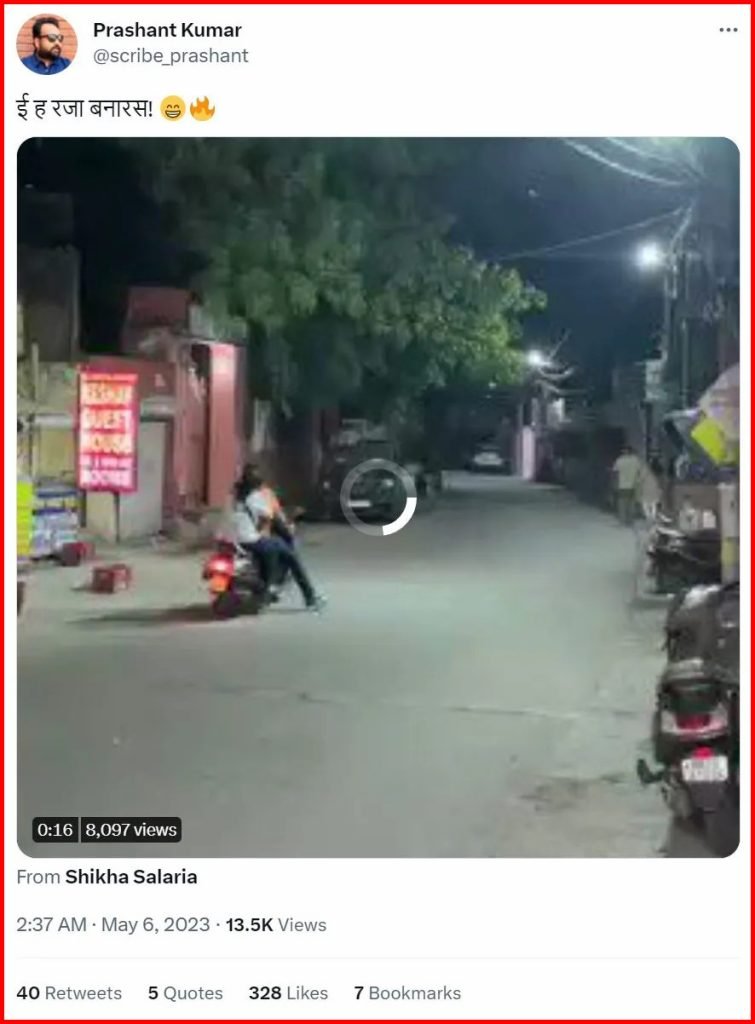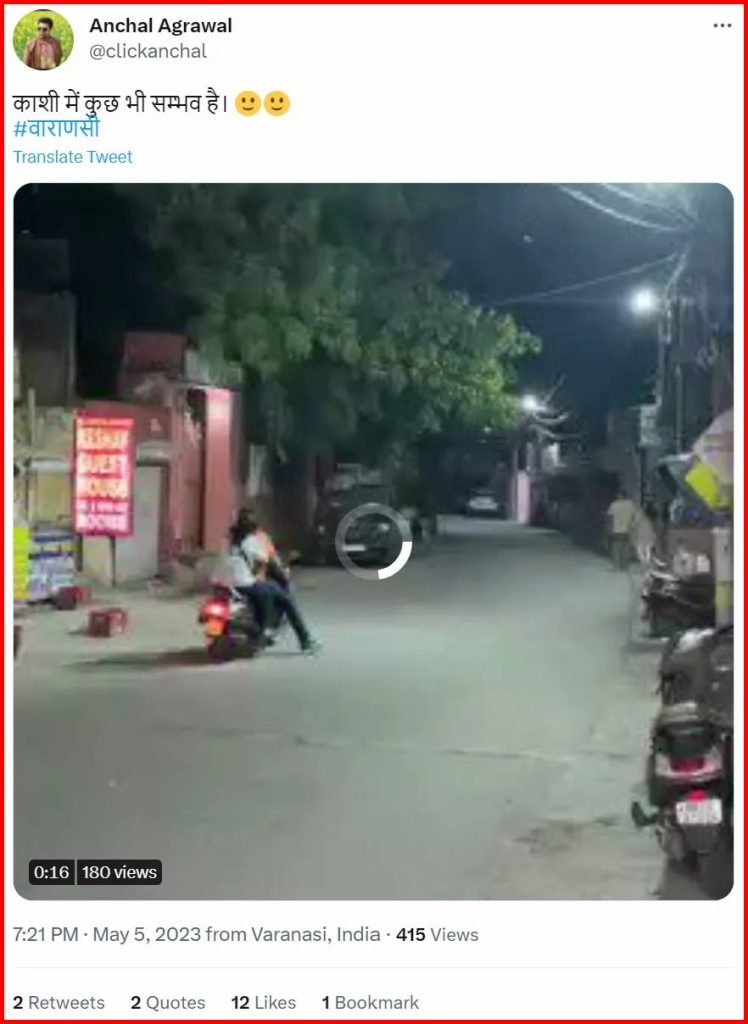 Fact Check: Boy Riding Bull
INDToday, after attentively watching the viral video, I discovered that there is a board visible in one location. When we looked at the frames of the viral video, we discovered that the word "Uttarakhand" is written in one frame and the sign for the hotel "The Highlands" is visible in another.
Based on this information, we looked up "The Highlands" hotel on Google Maps and discovered that it is situated in Rishikesh, Uttarakhand. When we matched the film's frame to the hotel's image on Google Maps, we discovered that the video was shot in Rishikesh, Uttarakhand. The following visual comparison makes this apparent.
A youngster rode a bull in Rishikesh, according to articles on this footage that were also carried by Aaj Tak and Zed News.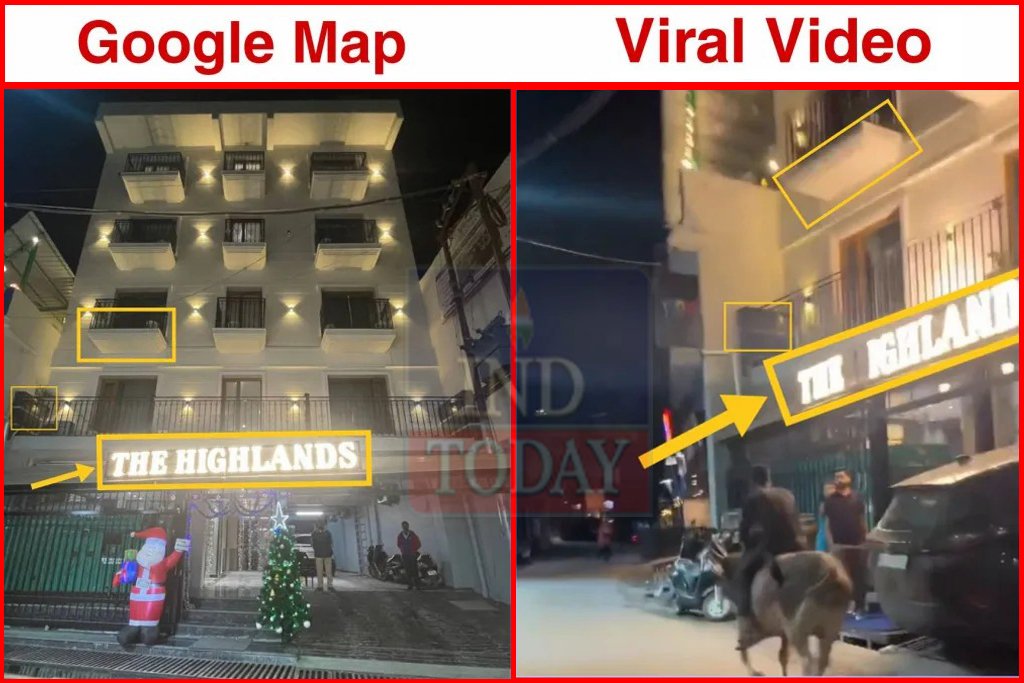 Later, Lallantop journalist Abhinav Pandey removed the tweet that contained the popular video and replaced it with one indicating that the video was from Rishikesh.
Several social media users and journalists published a video of a youngster riding a bull near Rishikesh, Uttarakhand, claiming it was from Banaras, Uttar Pradesh.
---
New Stories
Delhi/Hyderabad, Dec 7 (Maxim News): Prime Minister Narendra Modi congratulated Revanth Reddy on being sworn in as the Chief Minister of Telangana and assured all possible support to further the progress of the state.

---
Now you can get the latest stories from Indtoday on Telegram every day. Click the link to subscribe. Click to follow Indtoday's Facebook page and Twitter and Instagram. For all the latest Hyderabad News updates