DK Aruna Went To The Assembly Speaker And Secretary To Submit A High Court Copy But Disappointed To See No One There 
Hyderabad, Sept 1 (Maxim News): BJP national Vice President D.K. Aruna went to submit a copy of the High Court verdict on the Gadwal assembly Constituency to the Speaker of the Assembly Pocharam Srinivas Reddy and Assembly Secretary but she got disappointed when she saw that both these Constitutional Heads absence in the Assembly today. 
It may be recalled that recently, the Telangana High Court gave a verdict declaring D.K Aruna as Gadwal MLA.
Speaking to the media persons at the Assembly premises today, D.K. Aruna said "I have come to give a copy of the judgment of the High Court to the Speaker and the Secretary, but both the speaker and the secretary are absent. Yesterday evening (Thursday) I made a call. I also left a message that I was coming. But the Secretary says that he went to have a meeting with the speaker. We have given a copy of the order in the Speaker's chamber. The judgment should be implemented using the powers vested in the Speaker of the Assembly. The verdict was delivered on August 24. Both were absent when they came to meet the Speaker with a copy of the order. If this judgment came within four years, there would have been an opportunity to develop my Gadwala Constituency. But this judgment came too late. There is a suspicion that there may be any pressure from the BRS government on the secretary.  It is sad that both of them are not there, even though we have given information earlier, said DK Aruna.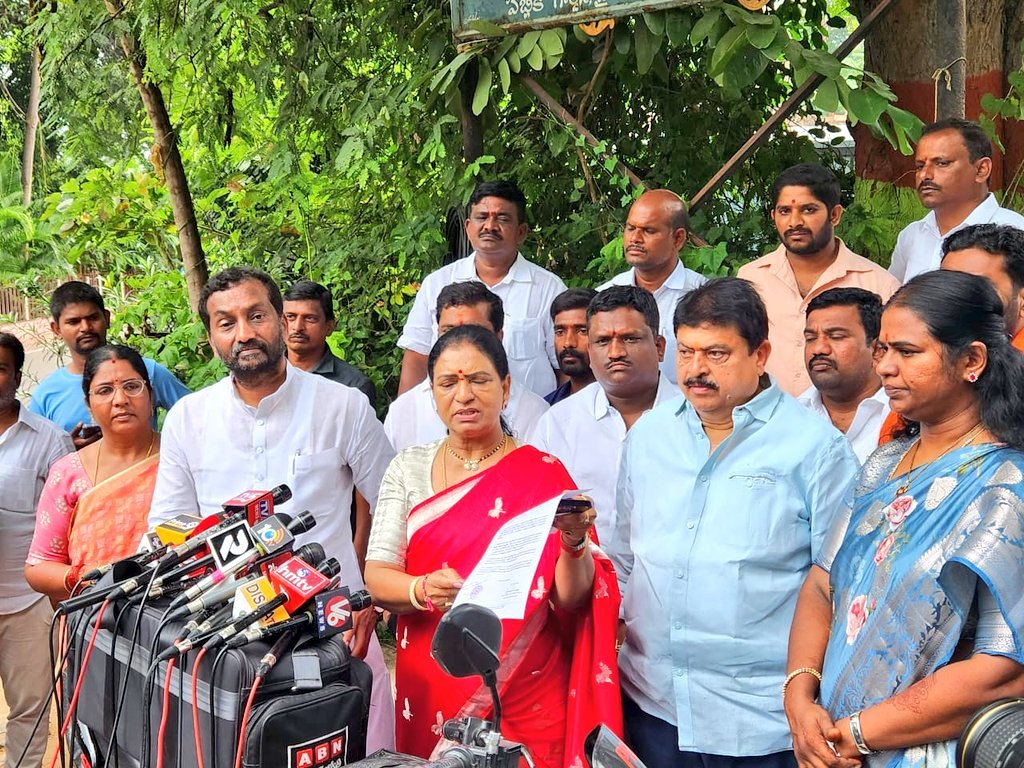 Dubbaka BJP MLA Raghunandan Rao said that the judgment came in favor of DK Aruna as Gadwal constituency MLA.  We will meet the Chef Electoral Officer of India on Monday.  The verdict in DK Aruna's case should be strictly implemented.  There is a need to protect democracy said Raghunandan Rao.  (Maxim News)
---
Next Story :
Hyderabad, Dec 1: A voter turnout of 70.66 per cent was recorded in the polling for Telangana Assembly elections held on November 30, the Election Commission of India has said.

---
Now you can get the latest stories from Indtoday on Telegram every day. Click the link to subscribe. Click to follow Indtoday's Facebook page, Twitter and Instagram. For all the latest Hyderabad News updates