Hyderabad: The leopard that was seen resting near the median on a road at Mailardevpally on the city outskirts has ran into the compound of a farmhouse nearby, with Forest officials now making efforts to tranquillise and capture it.
A leopard was spotted near Mailarddevpally underpass bridge it was seen lying near a median on road in Hyderabad. Apparently it was sick/injured, a person who went close to it got attacked by it. Forest Dept's spl teams were roped into rescue it. pic.twitter.com/ROuaJW8mGl

— indtoday (@ind2day) May 14, 2020
The leopard, which appeared injured and not moving even as vehicles passed by, suddenly made a move and crossed the road as it got frightened by the crowd that gathered. It attacked a man who was standing on the roadside, as the bi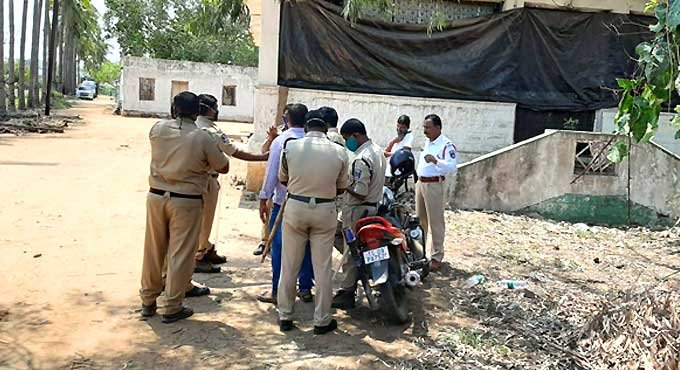 g cat ran by. The man, who survived with a few scratches, has been sent to hospital.