Harish Rao Reacted To BJP Threat to Demolish Domes of New Secretariat
Harish Rao | Hyderabad, Feb 20 (Maxim News): Minister for Medical, Health and Family Welfare and Finance reacting to the threat of Telangana State BJP President and MP, Bandi Sanjay that the domes of the new Secretariat building will be demolished after coming to power and Congress threatening to convert the Pragathi bhavan with over 100 beds not useful for the common and poor people and converting it into Dr. B. R. Ambedkar museum has irked the Minister and alleged that if KCR is building the projects for the prosperous Telangana, the BJP and Congress were threatening to demolish the projects.
The Minister was reacting after performing puja at Konda Pochamma Sagar, he released the water in Banala Canal from the reservoir.
Harish Rao Reacts
Later Kaleshwaram water was released to Narlapur Hyder pond in Nizampet Mandal, he spoke to the media on this occasion and said that KCR's wealth increases with distribution among the poor building projects and giving water to the farmers
He said, "One says that he would overthrow KCR and another says that he would demolish, he asked the farmers to think whether they wanted KCR, who builds projects, or those who wanted to demolish. He said agriculture is thriving due to the last-mile irrigation connectivity and doesn't trust the lies of BJp and Congress parties. He said that KCR supports the farmers financially by providing 24-hour electricity with the aim of making the farmers progress and urged the people to remember him.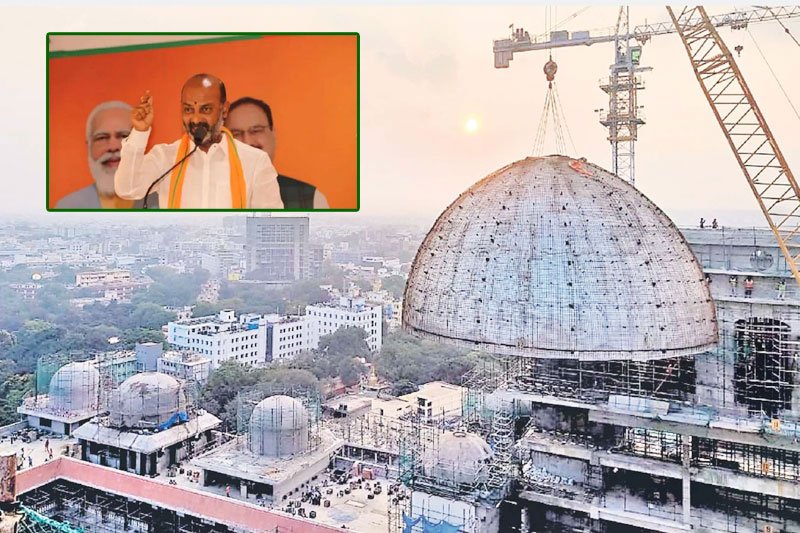 He claimed to have we ever dreamed that the waters of Godavari will come to Metuku Seema?" Harish Rao said that the time has come to teach an appropriate lesson to BJP and Congress, he said. (Maxim News)
---
Next Story:
Hyderabad, June 2 (Maxim news): Greater Hyderabad Municipal Corporation (GHMC) Mayor, Gadwal Vijayalaxmi said that we have reached the decade of Telangana formed by the sacrifices of the activists in the Telangana movement which lasted for 14 years in the pursuit of water, funds and employment. She said that since the leader of the movement K. Chandrasekhar Rao became the Chief Minister, Telangana State has become an example in the country by identifying the needs of the people and implementing development and welfare schemes in an innovative manner.

---
Now you can get the latest stories from Indtoday on Telegram every day. Click the link to subscribe. Click to follow Indtoday's Facebook page and Twitter and Instagram. For all the latest Hyderabad News updates