Kavitha Delhi Liquor Scam Posters on Metro Pillars
Kavitha Delhi Liquor Scam | Hyderabad, Mar 18 (Maxim News): Unidentified people put posters on Kavitha's Delhi Liquor Scam on metro pillars in Begumpet, Hyderabad.
These posters appeared in the morning today, during the night some people seem to have put the posters. These posters caught the eyes of millions of people passing by.
Kavitha is facing Enforcement Directorate (ED) investigation in Delhi Liquor Scam. It is in this order that these posters are publicly displayed on the pillars of the Metro which is causing a stir.
Kavitha Delhi Liquor Scam Posters
If you look at the gist of the posters. It is like this. Kavith akka you want 33 percent share in Sara Danda, you are playing for that, 33 per cent women's reservation is captioned.
In another poster, the titles were given as Kavitha i.e. Padyam Anukuntara .. Le Liquor. In another poster, after robbing the money of Telangana people. Thief Sara Danda means Kavitha in Delhi Liquor Scam, Kalvakuntla gang of thieves. Story screenplay words directed by KCR and these posters were printed.
Begumpet police station area, these posters were pasted on the metro pillars near PG College.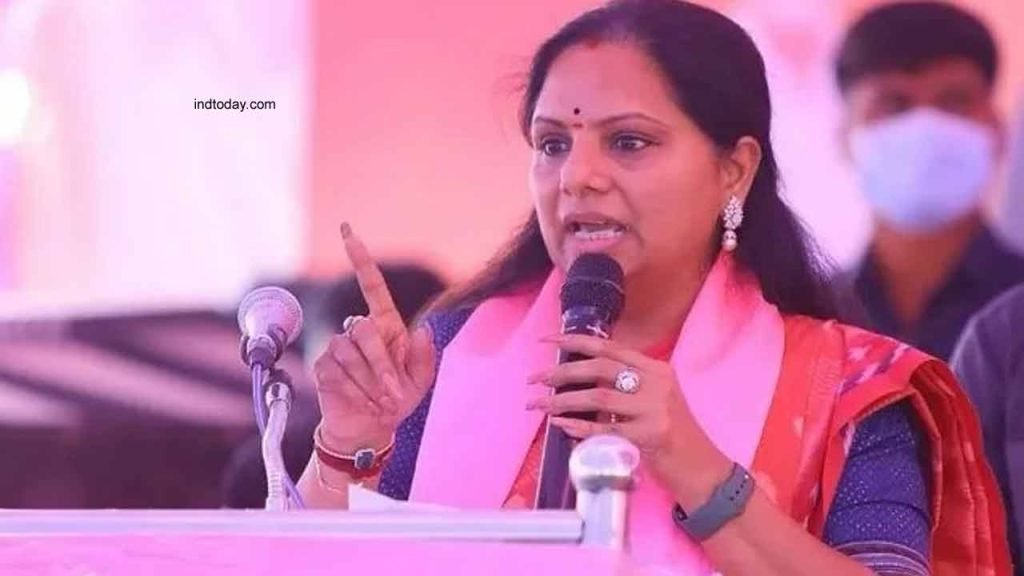 When the police came to know about the matter, they removed the posters. The police are warning that after examining the CCTV cameras, action will be taken against the concerned persons. (Maxim News)
---
Next Story:
The custodial hearing of the three accused in the TSPSC paper leakage case continues for the second day. Today, the police shifted the accused from CCS to Himayat Nagar SIT Office. The SIT officials questioned the Group-1 paper written by A10 Shamim, AII Ramesh, and A12 Suresh. It seems that the three accused have given a statement to the SIT that the Group-1 paper was received from Praveen. Officials are investigating whether these three have given the papers to anyone else.

---
Now you can get the latest stories from Indtoday on Telegram every day. Click the link to subscribe. Click to follow Indtoday's Facebook page and Twitter and Instagram. For all the latest Hyderabad News updates