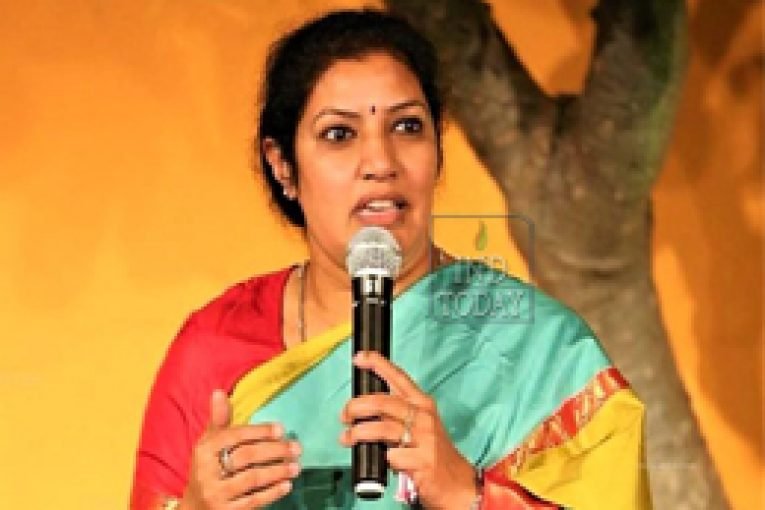 Hyderabad, Jan.11 (Maxim News): Stage is set for the entry of former Union minister and daughter of TDP founder late NTR Daggubati Purandeswari, into the YSR Congress Party in Andhra Pradesh.
Purandeswari was working as BJP leader in the AP State now. She worked as Union minister during UPA rule. She resigned from her minister's post ahead of the 2014 Assembly elections protesting the division of the united Andhra Pradesh. YSRCP chief YS Jaganmohan Reddy reportedly cleared the decks for the entry of the Daggubati family into the party. Apparently, Jagan also assured to give Parchur Assembly ticket to Purandeswari's son D. Hitesh in the upcoming Assembly elections.
Although, the YSRCP announced appointment of an Assembly coordinator for Parchur, YSRCP president YS Jagan is likely to field Hitesh from the seat. The YSRCP leaders strongly fell that the support of Daggubati family to YSRCP would help it in garnering the votes of dominant Kamma community in the State to some extent. The Kamma community is known for its staunch support to the ruling TDP in the State.
According to close family members of Daggubati, a survey conducted by the husband of Purandeswari, D. Venkateswara Rao, found that his son Hitesh would win from the seat if he contested the election from the YSRCP. They are saying that the Daggubati family might join the YSRCP on January 21. (Maxim News)