Sharmila Sent Special Gift Of Shoe To KCR To Walk Along With Her
Hyderabad, Feb 2 (Maxim News): YSRTP President, Y.S. Sharmila sent a special gift to the BRS President and Chief Minister K. Chandrasekhar Rao. A shoe was sent as a gift to walk along with her to find out about public issues.
Sharmila made it clear that the shoe box has been sent as a gift to come for the padayatra with her. She challenged that if he (KCR) proves that there are no problems in the state, she will apologize and go home. if it is found that there are problems, KCR should resign and make a Dalit the Chief Minister. Sharmila lamented that during the YSR regime, even the common people had a chance to meet the Chief Minister, but now it is not possible for leaders to meet him.
Sharmila said that she wanted to meet the Governor Dr. Tamilii Sai, but could not meet as she was late for the Padyatra. She made it clear that wherever the march was stopped in Narsampeta Constituency, she will resume from there.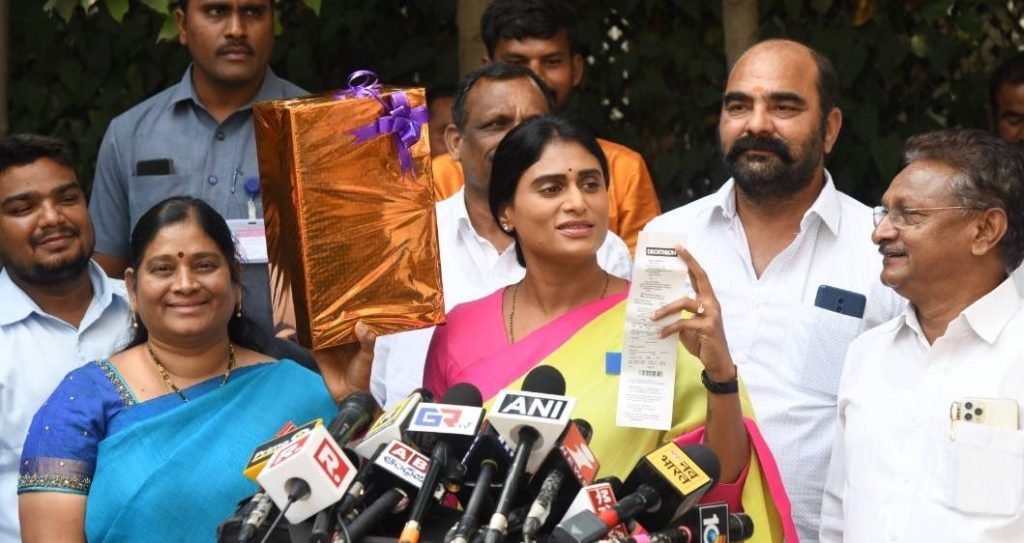 Sharmila Padayatra which starts from Sankaram Thanda village in Chennarapeta Mandal of Warangal district, in the evening, the padayatra will continue till Nekkonda Mandal via Shankaram Thanda, Lingagiri, Shankaram Thanda, Sharmila will stay at Nekkonda tonight. (Maxim News)
---
Next Story :
Hyderabad, March 26 (Maxim News): Another incident of stray dogs attacking a child has come to notice in the Greater Hyderabad Municipal Corporation (GHMC) limit under the jurisdiction of Hyderabad Golconda Police Station. Recently, there have been a series of stray dog attacks in the city, another incident took place today.

---
Now you can get the latest stories from Indtoday on Telegram every day. Click the link to subscribe. Click to follow Indtoday's Facebook page and Twitter and Instagram. For all the latest Hyderabad News updates