Suspend SI for attending BRS meeting in Suryapet, demands Uttam
Hyderabad, February 19: Congress MP & ex-TPCC President Capt. N. Uttam Kumar Reddy has strongly condemned the growing nexus between the police officials and ruling BRS leaders across Telangana State.
Uttam Kumar Reddy, in a media statement on Sunday, said that many police officials were openly operating like TRS activists and targeting the Congress workers. Citing an instance, he said Sub-Inspector Krishna Reddy attended the party meeting of BRS workers conducted at the house of Chintalapalem Sarpanch in the Suryapet district. The meeting was held under the leadership of local BRS MLA Saidireddy. He said the same Sub-Inspector illegally beat up Congress workers from Nakkagudem, Peekla Naik Thanda, and Thammavaram villages on different dates last week.
Further, Uttam Kumar Reddy said that the Sub-Inspector also filed false cases on tribals of Peekla Naik Thanda and Congress leaders of Thammavaram village in the last couple of weeks. He demanded that the Sub-Inspector be suspended immediately.
Uttam Kumar Reddy said that the Congress party has been complaining against a few police officials who are harassing the Congress workers, especially in the Nalgonda Parliamentary constituency. "I've personally pointed out many instances wherein some police officials harassed Congress activists and implicated them in false cases. However, no action has been taken against them. This is a dangerous trend and must be stopped immediately," he said.
"Despite many complaints to Suryapet SP Rajender Prasad and other district-level officials, some police officials in Nalgonda LS constituency are going berserk at the instance of local MLAs. They are working like henchmen of local BRS MLAs instead of acting like uniformed men on public duty," he alleged.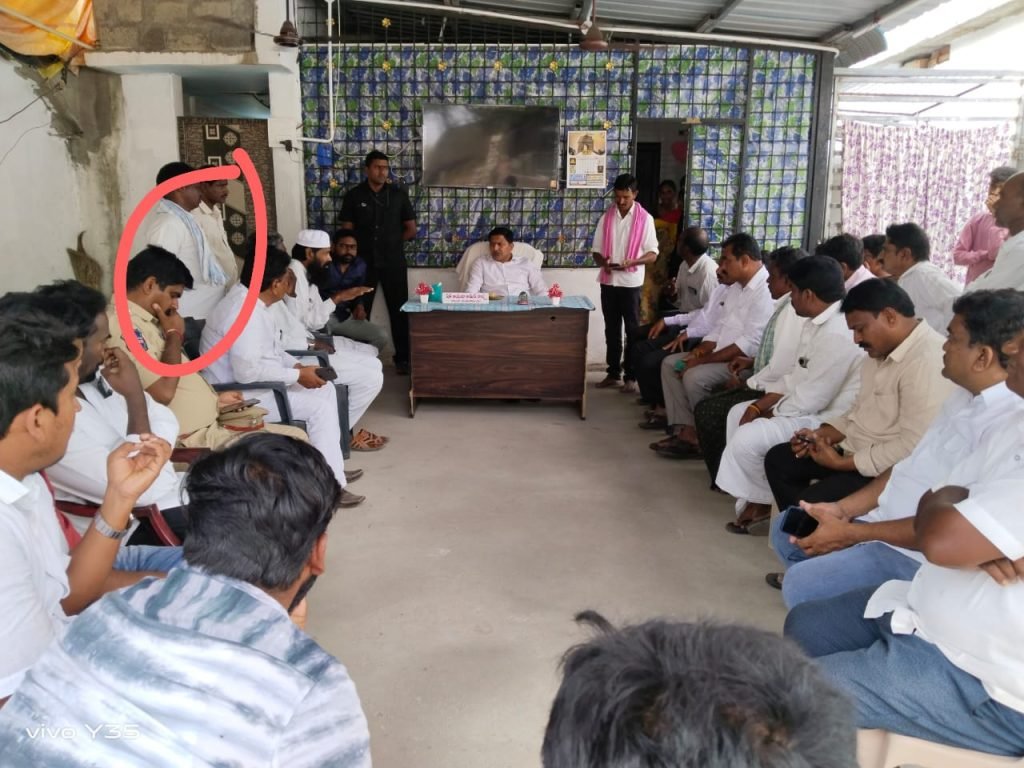 Uttam Kumar Reddy said false police cases were being used as a tool to force the Congress activists to join BRS. Citing another instance, he said in the Huzurnagar constituency, a young man was implicated in a false rape case and it was dropped as soon as he joined the BRS.
The Congress MP said that some local police have been assisting the BRS MLAs and followers in land grabbing. In a particular case, nearly 46 acres of prime government land worth more than Rs. 100 crore was grabbed by local BRS MLA and his followers. "Local RDO Venka Reddy told me that the Revenue Department was aware of the land grabbing and has documentary proof of the same. But the local police officials are not cooperating with him to take back the government land from the land grabbers," he said.
Uttam Kumar Reddy alleged that local police officials, at the behest of the local MLA, were getting involved in land disputes. "The local MLA is maintaining a gang of rowdies who are harassing the Congress sympathizers and the general public. Despite my many complaints, local police officials did not take any action," he said.
The Congress MP said that police officials must perform their duties as per the rule book without showing any kind of favoritism to any party. However, BRS leaders have been misusing the police force as their personal army to target political opponents. Despite getting exposed, the police officials are not afraid of openly showing their political inclinations as they know no action would be taken by their seniors. This behavior by some police officials poses a serious threat to democracy, he said.
Uttam Kumar Reddy warned the police officials against targetting Congress activists to please their BRS bosses. "Congress party will come to power in the next elections and I will personally ensure that such police officials are punished for not doing their duty and showing political bias. If those political officials are so convinced with the BRS policies, then they should resign from the police force and join the ruling party," he said. (Maxim News)
---
Next Story :
Hyderabad, Sept 25 (Maxim News): Kaloji Narayana Rao University of Health Sciences (KNRUHS) on Monday released a notification for candidates to exercise web options for stray vacancy phase of counseling for MBBS admissions under competent authority quota for 2023-24

---
Now you can get the latest stories from Indtoday on Telegram every day. Click the link to subscribe. Click to follow Indtoday's Facebook page and Twitter and Instagram. For all the latest Hyderabad News updates