Time to Boycott Marriages of Defaulting Waqf Tenants
Boycott Marriages | Hyderabad, Dec 28 (Maxim News): Telangana State Wakf Board member, Maulana Abul Fateh Syed Bandagi Badesha Quadri said that it is high time we started a campaign to boycott the weddings of those tenants who do not pay the rent or pay the rent much less than the market value which is against the lease rules.
While speaking to IND Today, Maulana Bandagi Badshah said that barring the deserving individuals who have been tenants of Waqf for many generations is, those who prosper in them should pay reasonable rent rules.
He said that the rent should be given in a transparent manner because the government has given the best lease.
The rules have been made. He also recommended payment in the form of cheques, DD, or digital transactions so as not to end up in the middlemen's pockets.
Boycott Marriages
He emphasized that, whatever the new agreement of the tenancy is, it has to be implemented under the laws of the lease in the spirit of the 1995 Act and the amendments made in 2013.
The law also wanted to protect the old tenants. He said that the Waqf tenant should to pay Rs.500 to Rs.1000 more than the fixed rent if it is a good cause.
It would be better if the tenants could ask the board officials about the purpose of the endowment. Whether the properties not be rented out to communities other than those of their community is a matter of sensitivity. He suggested that a campaign be launched to fix the rent of the Waqf properties.
He said that the Board had surplus money in 1974.
It is important to note here that Akbaruddin Owaisi, AIMIM MLA, visited Madina Building and Nabi Khana a couple of years ago and asked the tenants to increase the rent of their shop space. But nothing is heard of a positive response from either the tenants or the Waqf Board.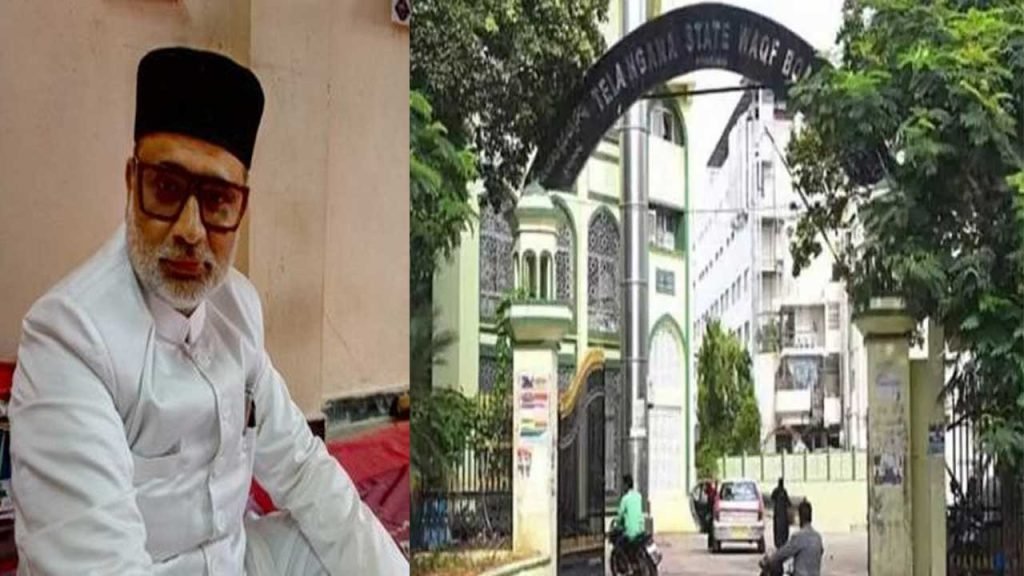 Is there any collusion between the bad tenants and the apparently indolent board officials? (Maxim News)
---
Next Story:
Union Home Minister Amit Shah, who had already held a half a dozen meetings since his arrival in violence-hit Manipur on Monday night, on Tuesday visited Churachandpur, one of the districts severely affected by the ethnic violence that ravaged the state since May 3, leaving at least 75 dead and over 300 injured.

---
Now you can get the latest stories from Indtoday on Telegram every day. Click the link to subscribe. Click to follow Indtoday's Facebook page and Twitter and Instagram. For all the latest Hyderabad News updates