TRS MPs announce boycott Parliament on farmers issues
Hyderabad, Dec.7 (Maxim News): TRS MPs today boycotted the Parliament session in both Rajya Sabha and Lok Sabha. The MPs of the TRS have announced to boycott the total winter session of the parliament. The TRS parliament members insisted that the Centre address the total demands of the farmers. The demands include repeal cases on the farmers, three farm laws, an act giving MSP to the farm produce across the country and related issues.
The TRS MPs have accused the Centre led by the BJP Government of resorting to false politics. The BJP Government is suppressing the farmers and failing to understand their demands and facts at field level. Despite our protests the Centre is not responding to lift paddy and rice from the state of Telangana the MPs deplored. The MPs staged protests at both houses of the parliament and sought clarity on farmers related issues.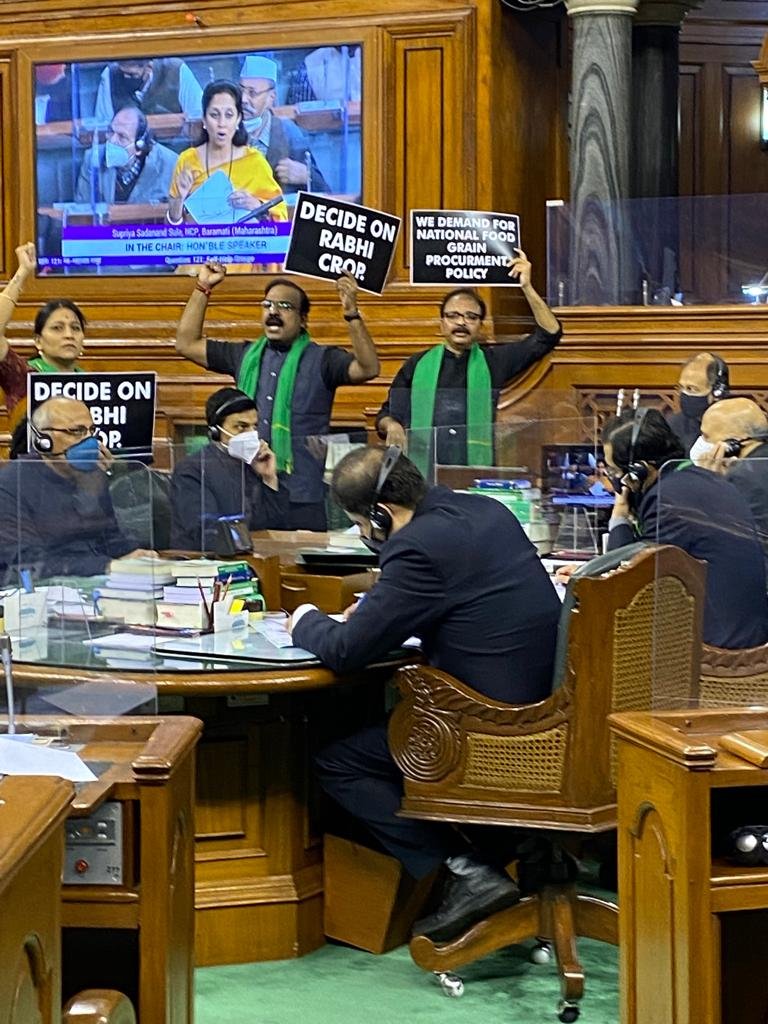 The Centre is deliberately suppressing the farmers as it hatched a plan to support corporate companies, they charged. The MPs expressed serious concern that the Centre is ignoring their repeated appeals to lift the paddy and rice stocks. The Centre cannot run away from its responsibility to get these stocks they reiterated.
We will protest for our demands until the Centre addresses the farm issues, the TRS MPs announced. They announced to boycott total session of the Parliament and staged a walkout. We are boycotting now the houses and will not return the total session, the MPs said in anguish. The state government has procured the stocks from the farmers and the process is on and the Centre is yet to respond. The Centre cannot ignore our paddy and rice issues as the farmers are at losing end, they said. The Centre has to come up with a uniform farm policy to provide MSP, lift stocks from all the states and protect the interests of the farmers, they demanded. The Centre should give compensation to bereaved family members of the farmers. (Maxim News)
---
Next Story :
YSRTP President, Y.S. Sharmila asked whether BRS President and Chief Minister K. Chandrasekhar Rao did anything for the state after being the Chief Minister for nine years. 

---
Now you can get latest stories from Indtoday on Telegram everyday. Click the link to subscribe. Click to follow Indtoday Facebook page and Twitter and on Instagram. For all the latest Hyderabad News updates