Hyderabad, March 12 (Maxim News): Panchayat Raj Minister E Dayakar Rao today claimed that Telangana development is fast in all fields under enable leadership of chief Minister K Chandrasekhar Rao.
He was addressing a program of Gazetted officers at Warangal and asked them to support the TRS candidate of Palla Rajeshwar Reddy to win Nalgonda-Warangal Khammam segment for graduate MLC polls.
Though there was a campaign that Telangana will lead to non development and rise in problems in all fields, KCR regime has smashed those apprehensions, he claimed.
The Minister took serious exception to the BJP rule in the Centre for not addressing bifurcation issues. Modi ignored our repeated pleas for Bayyaram steel factory, railway coach factory, ITIR and funds for popular schemes and irrigation projects in Telangana, he fumed.
The Minister asked the graduates and educated people along with the employees and retired persons to support the welfare of the TRS regime. The KCR regime is for the development and welfare and we need to support it, he said. The Minister stated that the BJP has dumped Telangana by denying national status to an irrigation project in the state despite repeated pleas.
The minister explained that despite DPRs submission the Centre ignored us and we need to teach the BJP candidates a lesson in the polls. He recalled that the Chief Minister K Chandrasekhar Rao has written letters to the Prime Minister Narendra Modi several times on the same.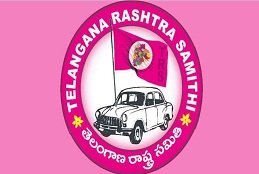 The Centre is partisan towards Telangana development while the BJP leaders in the state are carrying out misinformation campaigns against our state. The minister expressed surprise at the BJP regime for denying support to Telangana. (Maxim News)
Now you can get latest stories from Indtoday on Telegram everyday. Click the link to subscribe.  Click to follow Indtoday Facebook page and Twitter and on Instagram