76 Samples Of COVID New Variant XBB.1.16 Found In India Is Cause Of Rise Of Cases: Data
Delhi/Hyderabad, Mar 19 (Maxim News): A total of 76 samples of COVID-19's XBB.1.16 variant have been found which might be behind the recent rise of cases in the country, according to INSACOG data.
The variant has been found across Telangana with 2 cases, while in the bordering state of Telangana at Karnataka 30, Maharashtra 29, Puducherry 7, Odisha 1, in other states at Delhi 5, Gujarat 1, Himachal Pradesh 1, the Indian SARS-CoV-2 Genomics Consortium (INSACOG) data showed.
The XBB 1.16 variant was first found in January when two samples tested positive for the variant while in February a total of 59 samples were found. In March, till now 15 samples of the XBB 1.16 variant have been found, the INSACOG said. Some experts have attributed the recent rise in COVID-19 cases to this variant.
Former AIIMS director Dr. Randeep Guleria, who had led the National Covid task force, said the rise in Covid cases seems to be driven by the XBB 1.16 variant while the influenza cases are because of H3N2.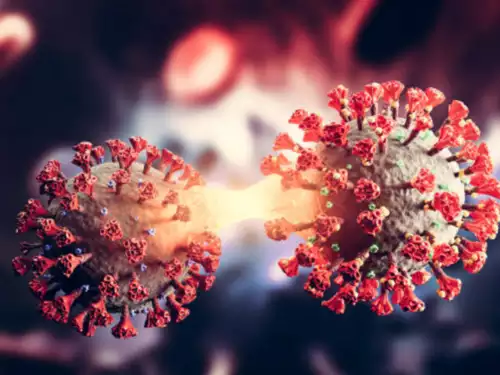 For both of these, following Covid appropriate behavior can help to contain the spread of infection, as most of the cases are not severe, so there is no need to panic as of now, the Chairman, Institute of Internal Medicine, Respiratory and Sleep Medicine, Director-Medical Education at Medanta and former AIIMS director said.
Vipin M.Vashishtha, former convenor of the Indian Academy of Pediatrics and consultant pediatrician at the Mangla Hospital and Research Centre, Bijnor, said the new XBB.1.16 variant has now been detected in at least 12 countries with the highest cases in India followed by the US, Brunei, Singapore, and the UK.
In India, there is a 281 percent increase in cases and a 17 percent increase in deaths over the past 14 days, he tweeted. "All eyes should be on Inida1 If XBB.1.16aka#Arcturus could succeed to wade through the "sturdy" population immunity of Indians that successfully resisted the onslaught of variants like BA.2.75, BA.5, BQs, XBB.1.5 then whole world must be seriously worried," he said in another tweet.
India's single-day tally of Covid-19 cases crossed 800 after 126 days on Saturday, while the number of active cases climbed to 5,389. (Maxim News)
---
Next Story :
Hyderabad: IIFL Ahimsa Run for peace and non-violence, organized across 85 locations worldwide on a single day, will be held in Hyderabad on 2nd April at 5 am.

---

Covid-19 is booming again. New cases are increasing day by day. The health department has announced that the number of active cases in the country has crossed 3 thousand.

---

New Covid cases recorded 3,016 in 24 hours, this is a 40 percent jump in a single. The daily positivity rate has been recorded at 2.7 percent and the weekly positivity rate at 1.71 percent, according to the Union Health Ministry data.

---
Now you can get the latest stories from Indtoday on Telegram every day. Click the link to subscribe. Click to follow Indtoday's Facebook page and Twitter and Instagram. For all the latest Hyderabad News updates