Graveyards To Be Developed For Residents Of The City
Hyderabad, Aug 4 (Maxim News):  Minister for Animal Husbandry, Dairy Development, and Fisheries, Talasani Srinivas Yadav has said that GHMC will develop graveyards in the city for the resident. This comments has been made by the Minister while inspecting the Panjagutta graveyard development works along with city Mayor Gadwal Vijayalakshmi and Khairatabad MLA Danam Nagender. 
Talasani Srinivas Yadav further said that seeing the sentiments of the people, the Telangana government headed by Chief Minister K. Chandrasekhar Rao is developing the graveyards by giving priority to all religions.  The 12 acres of Panjagutta graveyard was built at a cost of Rs. 1.90 crores by the GHMC while the Pinix under corporate social responsibilities spent Rs. 3 crores to build a sophisticated modern graveyard.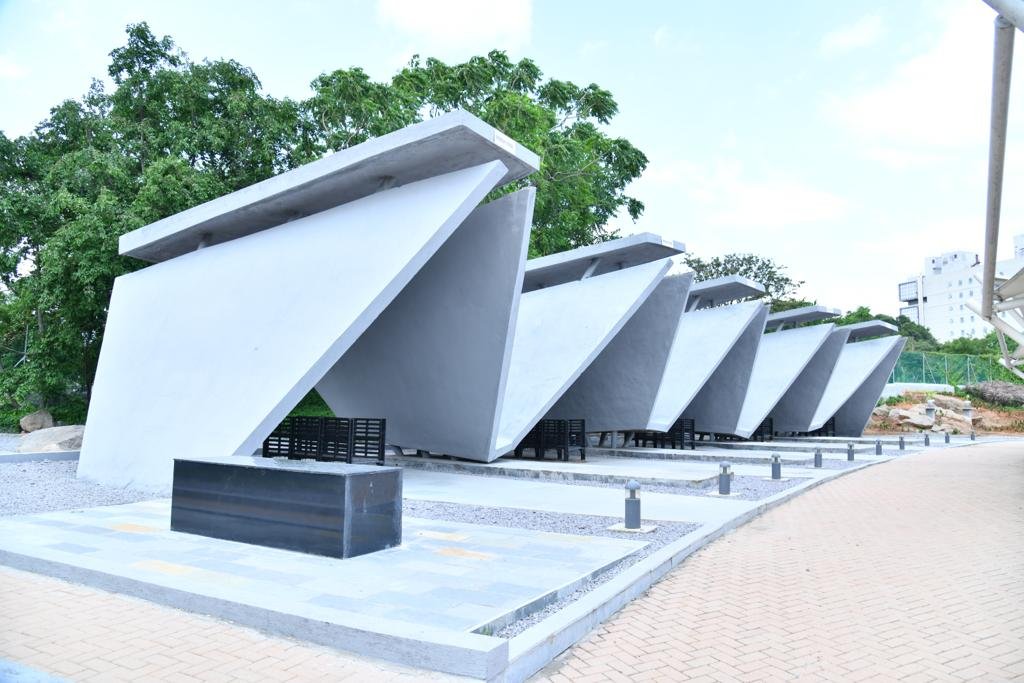 The Minister said that steps are being taken to open this modern grave yeard on August 25.  He said that basic facilities such as drinking water, uninterrupted electricity, locker rooms, internal roads, restrooms, toilets, bathrooms, and crematoriums have been provided in this graveyard.  In addition to this, the local MLA asked to take steps to start the development work of the adjacent Muslim graveyard within a week.  Later, he said that steps will be taken to construct a modern graveyard in ESI as well. 
He said that for the maintenance of the graveyards, they will be allotted to the families residing locally for their livelihood.  He said that the plantation is being widely planted to create a cheerful atmosphere in the graveyard. 
City Mayor Gadwal Vjayalakshmi said that a pleasant atmosphere has been provided in the graveyard along with all the facilities.
Corporator Manne Kavitha, Khairatabad zonal Commissioner Venkatesh Dotre, Deputy Commissioner Prashanthi, and other officials participated in the program.  (Maxim News) 
---
Next Story :
Hyderabad, Dec 1: A voter turnout of 70.66 per cent was recorded in the polling for Telangana Assembly elections held on November 30, the Election Commission of India has said.

---
Now you can get the latest stories from Indtoday on Telegram every day. Click the link to subscribe. Click to follow Indtoday's Facebook page and Twitter and Instagram. For all the latest Hyderabad News updates