The centuries-old Jahangir Peer Dargah (JP Dargah) in Kothur is just 50 kilometers from the bustling city. This historic shrine, set to undergo transformative developmental works, promises to become a captivating tourist hub.
Vision Behind the Developing JP Dargah
The much-anticipated development work at Jahangir Peer Dargah will begin with the Chief Minister K Chandrashekhar Rao laying the cornerstone. This project, which has a budget of about Rs 50 crore, intends to improve the tourist experience by building necessary facilities including a roomy niyaz khana, Samah khana, stores, leisure areas, a park, cottages, parking, and internal roads. These initiatives show a dedication to maintaining the shrine's historical and spiritual value while meeting the requirements of a wide variety of visitors.
Overcoming Legal Hurdles from Past
The government has successfully obtained roughly 30 acres of land for the construction of the shrine after overcoming legal obstacles. The revered Chief Minister will shortly lay the cornerstone when all outstanding issues have been settled, according to TS Wakf Board Chairman Mohd Masiullah Khan. A reputable organization will be in charge of carrying out these ambitious projects after a master plan has been put in place. Together, they work to strike a healthy balance between history and modernity, making the shrine a popular destination for both pilgrims and visitors.

A Glimpse into the JP Dargah
The Jahangir Peer Dargah is steeped in rich history and cultural value, dating back several centuries. The shrine, which is located in the center of the project, draws attention from people up to half a km away. Its holy status is a testimony to Hazarat Jahangir Peeran and Hazarat Burhanuddin's spiritual journey, two saints who traveled from Baghdad to promote the teachings of Islam and love. Even now, thousands of people visit their final resting place each week, breaking down barriers of caste, creed, religion, and gender.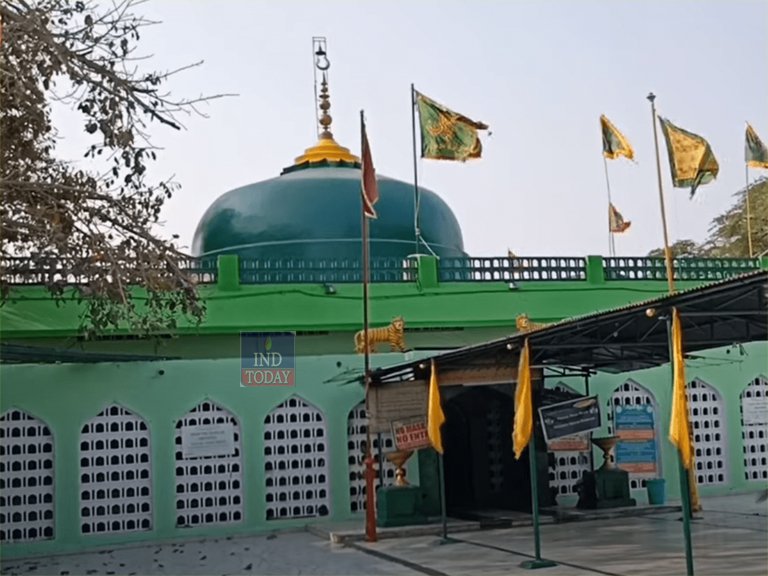 Serenity and Holistic Experiences
Beyond its religious significance, the Jahangir Peer Dargah aims to provide guests with a well-rounded experience. The intended amenities include a sizable park where guests may unwind amidst the beauty of nature as well as a range of entertainment venues. A huge parking facility will be built to handle the inflow of pilgrims and visitors, assuring easy access. In addition, guest homes will be constructed to offer a cozy and welcoming place to stay for those who want to fully immerse themselves in the spiritual atmosphere of the shrine.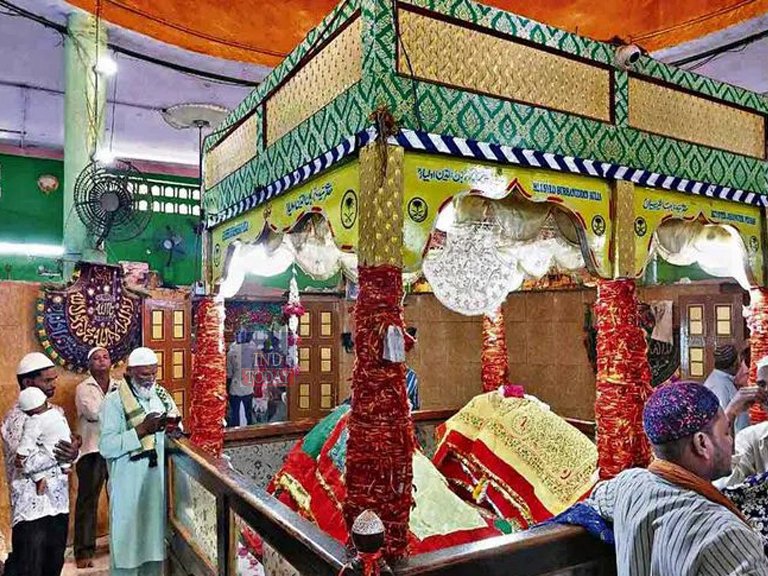 Conclusion:
Visitors may expect an enchanted experience because of the Jahangir Peer Dargah's transformational development initiative in Kothur. Chief Minister K Chandrashekhar Rao will lay the cornerstone for this holy site's transformation into a tourism hotspot while keeping its original historical significance. The Jahangir Peer Dargah is ready to win the hearts of everyone who seek spiritual consolation and historical knowledge thanks to its religious importance, serene atmosphere, and wide range of services. Plan your trip so that you may participate in this incredible adventure through time.
---
New Stories:
Mulugu/Hyderabad, June 1 (Maxim News): The Wazeedu police apprehended four individuals and confiscated a cache of explosive materials on Wednesday.

---
Now you can get the latest stories from Indtoday on Telegram every day. Click the link to subscribe. Click to follow Indtoday's Facebook page and Twitter and Instagram. For all the latest Hyderabad News updates