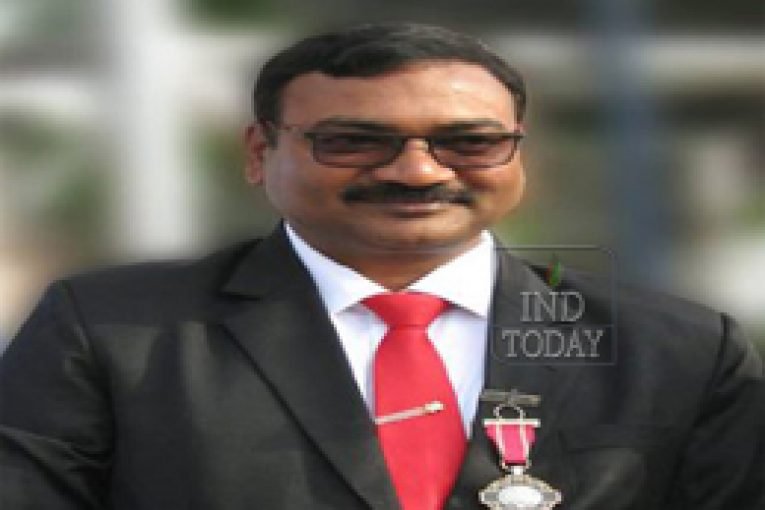 Hyderabad, Jan.7 (Maxim News): The Dalit Indian Chamber of Commerce and Industry (DICCI) that promotes business enterprises for Dalits founded in 2005 is on "a mission to develop social economic leadership", its founder Milind Kamble has said.
Addressing a gathering of Dalit entrepreneurs here, Kamble said they have "committed to building business leaders" and they were on the third phase of the mission. "On first stage, we brought Dalit entrepreneurs on a single platform, on the second, we worked on policy interventions facilitated changes to ensure a level playing field for Dalit industrialists to compete with their peers from different spheres of the business", he added
"Our third phase is a crucial which delivers results. We have been successful in creating financial linkages, tie-ups for Dalit business enterprises to encash", Milind Kamble said, at the General Body of DICCI Telangana Chapter which gathered at FTAPCCI at Red Hills on Saturday night. Kamble announced new body comprising Katharapaka Ravi Kumar as President; Banoth Ramesh Naik, Senior Vice President; Muneedhar, Aruna Dasari as Vice President. The current DICCI Telangana President Rahul Kiran, elevated as Vice President of South India. Puttapaga Srinivas, Venkat Avens and Bobby were given tasks as National Vertical Heads for MSME, Seminars & Exhibitions and Civil Aviation respectively. The first time a women entrepreneur was taken into the state body as the Vice President.
Speaking about Affirmative Action in the USA to end any form of discrimination, Milind Kamble said, sixty years later, today, Black Americans proved that they are not less than anybody and showcased their talent to the whole world. Today 10 percent of US GDP is contributed by Black Owned Business Entreprises. DICCI is planned on a similar model. Capital can break caste system, market and money will defeat anti-capital Marx and Manu he told the gathering.
Padmasri Narra Ravi Kumar, National Working President of DICCI also spoke. (Maxim News)