Long Lead Prediction of Tropical Phenomena Beyond 2-5 years: UoH Study
Hyderabad, Oct.4 (Maxim News): A new study from the University of Hyderabad (UoH) in collaboration with the University of Exeter, for the first time, has uncovered that there are decadal prediction skills for the Indian Ocean Dipole (IOD) Climate scientists have been trying to forecast various climate processes with a few years lead.
The newly emerging field of decadal prediction is all about forecasting the climate for the next 5-20 years, helping stakeholders in decision making and strategizing, UoH said in a release here today.
The research was carried out by Prof. K. Ashok, his PhD student Ms. Feba Francis, and Prof. Satish Shetye, a former Chair Professor of Centre for Earth, Ocean and Atmospheric Sciences, University of Hyderabad.
The UoH team collaborated with Prof. Mat Collins of the University of Exeter in this research.
The authors analyze retrospective decadal forecasts, with initial conditions from 1960 to 2011, from four models, generated by the scientific community under the Coupled Model Intercomparison Project (version 5) decadal prediction project.
They find that two models, MIROC5 from Japan, and CanCM4 from Canada, show significant prediction skills for up to 10 years, with strongest leads up to 2 years.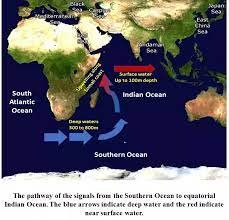 Interestingly, the analysis by the authors indicates that the lead skills and predictability of the IOD come from the subsurface ocean signals in the Southern Ocean.
The Indian Ocean Dipole (IOD) https://s.w-x.co/in-iodschematic.png is another important climate driver that affects the global climate.
The positive phase of the IOD is characterized by above normal sea surface temperature in the equatorial eastern Indian Ocean, and below normal temperatures in the western equatorial Indian Ocean.
Next Story
Now you can get latest stories from Indtoday on Telegram everyday. Click the link to subscribe.  Click to follow Indtoday Facebook page and Twitter and on Instagram. For all the latest Hyderabad News updates