Hyderabad, Feb.5 (Maxim News): TPCC President A. Revanth Reddy on Saturday lodged a complaint with the police seeking registration of a treason case against Chief Minister K. Chandrashekhar Rao for his remarks against the Constitution of India.
Revanth Reddy, in a complaint lodged at Gajwel Police Station, said that the Chief Minister made some controversial remarks during a press conference held at Pragathi Bhavan on 1st February.
He pointed out that the Chief Minister had blamed the present Constitution for not fulfilling the aspirations of people in the past 75 years. He said CM KCR's demand for repeal of the present Constitution and its replacement with a new one amounts to treason. Therefore, he demanded that a criminal case, under relevant sections, be booked against CM KCR.
The TPCC President also handed over a copy of the Constitution of India to Gajwel Inspector Veeraprasad.
Revanth Reddy explained that India has a parliamentary democracy in which citizens elect representatives to the legislative Assembly and Parliament and the party with over 51% of seats elect a leader as the Chief Minister or Prime Minister. He said KCR was elected as the Chief Minister under the People's Representation Act of the Constitution of India.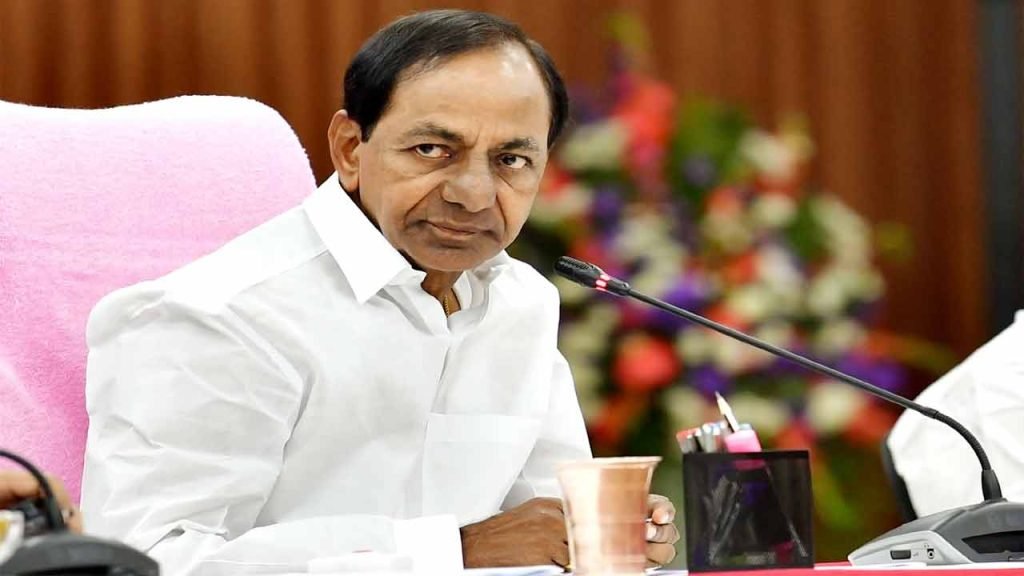 KCR's party (TRS) got more than 51% votes and therefore, he was elected as the Chief Minister.
Further, Prime Minister Narendra Modi and Finance Minister Nirmala Sitharaman presented the Union Budget in the Parliament as per the provision of the Constitution. Therefore, there was nothing wrong in speaking about the budget and its provisions.
The Chief Minister had a right to demand more funds and criticise the contents of the budget. However, the Chief Minister insulted the Constitution in the garb of commenting on the Union Budget, he alleged.
---
Next Story:
For the first time in Hyderabad district, District Election Officer Ronald Rose has taken innovative measures to know the details of the queue line for voting at the polling stations.

---

Now you can get latest stories from Indtoday on Telegram everyday. Click the link to subscribe. Click to follow Indtoday Facebook page and Twitter and on Instagram. For all the latest Hyderabad News updates