Talasani inspects Hussain Sagar as it reaches full capacity, State Of High Alert To Be Maintained In The City
Hyderabad: Minister for Animal Husbandry of Telangana Talasani Srinivas Yadav has directed all department officials to maintain a state of high alert in Hyderabad for the next week, given the ongoing heavy rains. The minister personally inspected the areas surrounding Hussain Sagar Lake today. During the inspection, he revealed that 2 thousand cusecs of water are being released downstream from Hussain Sagar to mitigate water levels.

Furthermore, Minister Talasani Srinivas Yadav addressed the issue of illegal construction at Nala and assured that appropriate action will be taken soon. If necessary, compensation will also be provided in response to these concerns.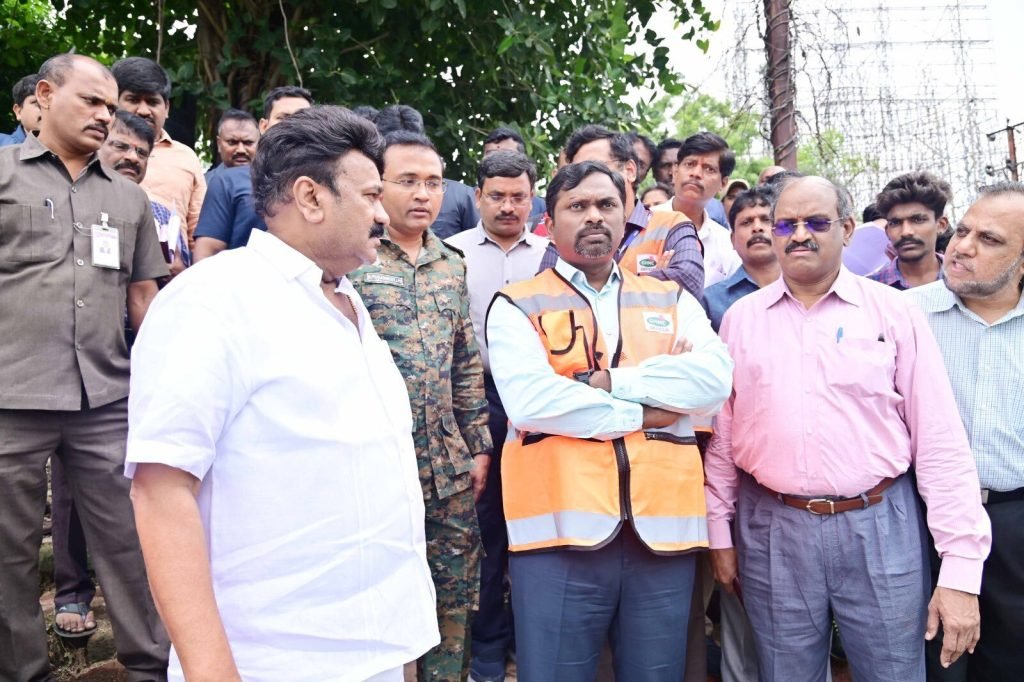 Hussain Sagar has reached its full capacity due to continuous heavy rains in the city and its surrounding areas. The water level in the Sagar pull tank has surpassed the full mark, reaching 513.62 meters from the usual level of 514.75 meters. In response to the rising water levels, authorities are taking precautionary measures by lifting the gates of Sagar and releasing water downstream.
---
Next Story :
Hyderabad, Dec 1: A voter turnout of 70.66 per cent was recorded in the polling for Telangana Assembly elections held on November 30, the Election Commission of India has said.

---
Now you can get the latest stories from Indtoday on Telegram every day. Click the link to subscribe. Click to follow Indtoday's Facebook page and Twitter and Instagram. For all the latest Hyderabad News updates