TSPSC Paper Leak: KTR Should Be Put In The Chanchalguda Jail, Says Revanth Reddy
Kamareddy/Hyderabad, March 19 (Maxim News): Telangana State Congress Committee (TPCC) President Revanth Reddy who is on a one-day hunger strike in Gandhari, Kamareddy district today, said that some people (Chief Minister K.Chandrasekhar Rao and his son and Minister K.Tarak Rama Rao and daughter MLC Kavitha) have benefited from the leakage of TSPSC examination papers from 2015 till now. He demanded that KTR should not only be sacked but put in chanchalguda Jail.
Revanth Reddy stated that if KTR is the shadow of Chief Minister K. Chandrasekhar Rao, KTR's PA Tirupati is the shadow of KTR. Revanth Reddy commented that KTR's Minister's office handled all the affairs and no matter what investigation is conducted, the roots are coming out from KTR's cell.
Revanth Reddy alleged that the towns of Rajasekhar and KTR PA Tirupati are next to each other and the close friends of KTR PA and Rajasekhar got the highest marks. He demanded to reveal the details of all those who got more than 100 marks in Group-1, Rajasekhar was given a job in TSPSC at the suggestion of KTR PA Tirupati. Rajasekhar was sent to TSPSC after being given an outsourcing job. He asked how he can prepare for competitive exams while working at TSPSC.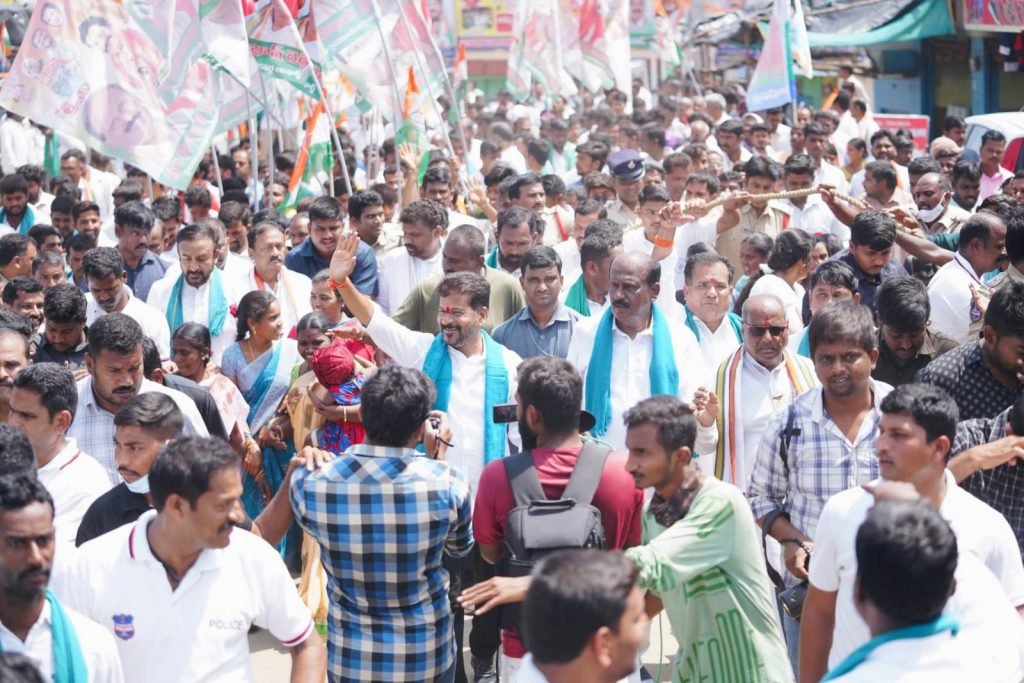 Revanth Reddy mentioned that Madhuri got the first rank and Rajinikanth got the 4th rank while he wrote the Group-1 exam while working in TSPSC. (Maxim News)
---
Next Story :
Gold rates today, 31 March 2023: Gold rates today in Hyderabad, Bangalore, Kerala, and Visakhapatnam remain stable.

---
Now you can get the latest stories from Indtoday on Telegram every day. Click the link to subscribe. Click to follow Indtoday's Facebook page and Twitter and Instagram. For all the latest Hyderabad News updates