Union Budget: Budget 2021 on Feb 1
Union budget that finance minister Nirmala Sitharaman will present on February 1, 2021 at 11 am. The Aatmanirbhar Bharat is likely to be the central theme of the central budget.Parliament session live updates: Govt will respect SC's decision to stay farm laws, President says
New Delhi, Jan 29: The Union budget session of the parliament has begun with President Kovind's address to the Joint Session of Parliament.
Parliament session live updates: Govt will respect SC's decision to stay farm laws, President says
Union budget:
The session, which will continue till the first week of April, is set to be stormy, with the opposition out to corner the government over the contentious farm laws amid the ongoing farmers' protest.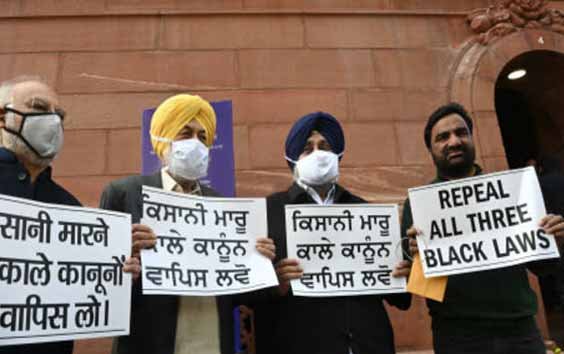 But 17 opposition parties have decided to boycott the President's address in solidarity with farmers protesting against the new farm laws, senior Congress leader Ghulam Nabi Azad said on Thursday.
Later, FM Nirmala Sitharaman will table the Economic Survey 2020-21. The economic scars that the Indian economy is currently having to cope with run rather deep and are fairly challenging.
Gross Domestic Product (GDP):
For the first time, there is a de-growth. The economy is technically in a recession having been witness to a contraction in the Gross Domestic Product (GDP) for the last two consecutive quarters.
The current year is expected to close with a net contraction in GDP by about 7 per cent.
Experts hope the attempt to assess the health of the Indian economy and measures required to revive it will not just look at ways to rebound from the de-growth but also come up with big ideas.
These need to be around driving the economy onto a high growth path while also ensuring it recovers the lost ground.
There may also be sections devoted to agriculture reforms, health care, banking and the MSMEs (Micro Small & Medium Enterprises).
Economic Survey 2020-21:
Like most economic surveys every year, the Economic Survey 2020-21 is also expected to present a clear picture of the economic health of the country and hopefully give a sneak peek into what to reasonably expect from the Union budget that finance minister Nirmala Sitharaman will present on February 1, 2021 at 11 am. The Aatmanirbhar Bharat is likely to be the central theme of the central budget.
It is known that this will be the first session of parliament since the monsoon session was cut short due to concerns over Covid. There was no winter session.
Now you can get latest stories from Indtoday on Telegram everyday. Click the link to subscribe.  Click to follow Indtoday Facebook page and Twitter and on Instagram