Why BRS MLA Bodhan Shakil Silence on Muslims Issue!? Revanth Reddy
Bodhan Shakil | Bodhan/Hyderabad, March 17 (Maxim News) TPCC President and MP, Revanth Reddy has questioned Mohammed Shakeel Aamir, Bodhan MLA of ruling BRS party, Shakeel for not raising the issues pertaining to the Muslims in the Assembly and before the Chief Minister K.Chandrasekhar Rao, he said the reasons is that he (Shakeel) himself is involved in the passport and ration scams.
Addressing the gathering during the Haath-se-Haath Jodo Padyatra here today, Revanth Reddy has pointed out that Shakeel who is only one Muslim who has been elected as MLA in the ruling party of KCR's party has not raised even once on the promise of providing 12 per cent reservations to the Muslims.
Bodhan Shakil
During the congress regime under the then Chief Minister late Y.S. Rajshekhara Reddy, the Muslims got 4 per cent reservation on the efforts made by the senior Congress leader Mohd. Ali Shabbir, against this KCR announced at Mahbubnagar that he will give 12 per cent reservations to Muslims within one months in the year 2014, but so far it has not been fulfilled.
The poor Muslims did not get the double bedroom houses including in the Bodhan Constituency which is being represented by Shakeel, for the Muslim of Bhodan at least, he has not raised his voice once, why because he is in that KCR may bring out his illegal activities, said Revanth Reddy.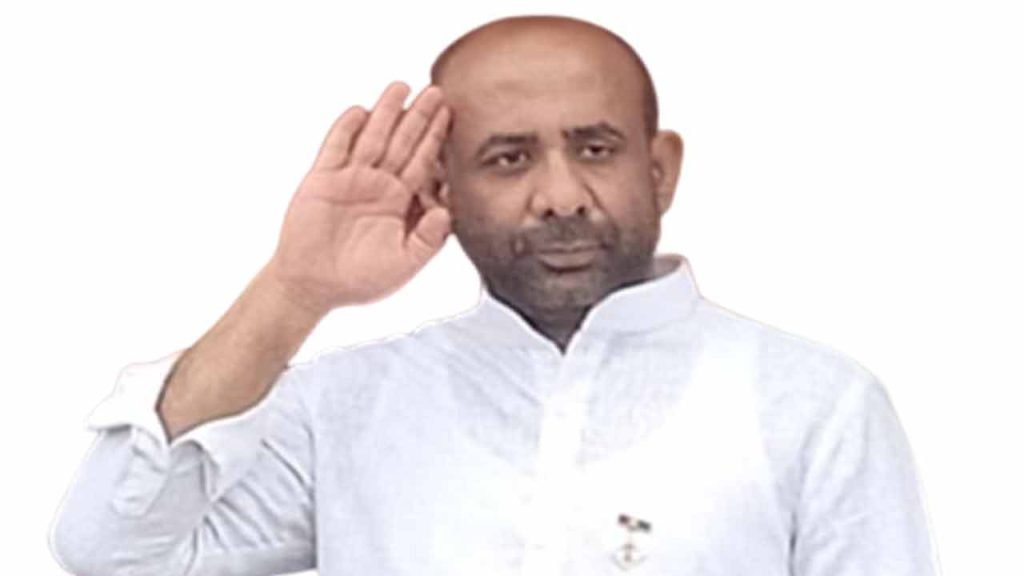 It is to mention here that Shakeel won from Bodhan Constituency, which has considerable number of Muslim population.(Maxim News)
---
Next Story:
The custodial hearing of the three accused in the TSPSC paper leakage case continues for the second day. Today, the police shifted the accused from CCS to Himayat Nagar SIT Office. The SIT officials questioned the Group-1 paper written by A10 Shamim, AII Ramesh, and A12 Suresh. It seems that the three accused have given a statement to the SIT that the Group-1 paper was received from Praveen. Officials are investigating whether these three have given the papers to anyone else.

---
Now you can get the latest stories from Indtoday on Telegram every day. Click the link to subscribe. Click to follow Indtoday's Facebook page and Twitter and Instagram. For all the latest Hyderabad News updates