Kavitha's Petition Against ED Will Be Heard On March 27: SC
Delhi/Hyderabad, March 24 (Maxim News): The petition filed in Supreme Court by Chief Minister K.Chandrasekhar Rao's daughter and BRS MLC K. Kavitha asking the Enforcement Directorate (ED) to investigate her at home or through video conference in Delhi Liquor Scam case will come up for hearing on March 27.  
In this Delhi Liquor Scam case, the ED interrogated Kavitha on March 11 and issued a notice to appear again on march 16.  challenging those notices, she filed a petition in the Supreme Court.  In her petition, she objected to calling the woman to the ED office for questioning.  In the petition, it was stated that Ed is acting contrary to the previous judgments of the Supreme Court and the guidelines of the Criminal procedure Code.  She asked to cancel the notices to attend the hearing on March 16. 
Kavitha's lawyers mentioned before the Supreme Court Chief Justice D.Y Chandrachud's bench that the petition filed by them should be heard immediately.  The Chief Justice did not agree to the trial immediately and advised the registry to include it in the list of cases to be heard on March 24, however, this case was not on Friday's list. On March 27, Kavitha's petition was included in the list of hearings before a two-judge bench comprising Justice Ajay Rastogi and Justice Bela M. Trivedi.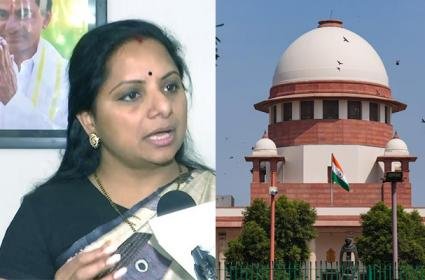 On the other hand, the ED filed a caveat in the Supreme Court on March 18 for not giving any judgment before hearing them on the petition filed by Kavitha.  (Maxim News)
---
Next Story :
Union Home Minister Amit Shah, who had already held a half a dozen meetings since his arrival in violence-hit Manipur on Monday night, on Tuesday visited Churachandpur, one of the districts severely affected by the ethnic violence that ravaged the state since May 3, leaving at least 75 dead and over 300 injured.

---
Now you can get the latest stories from Indtoday on Telegram every day. Click the link to subscribe. Click to follow Indtoday's Facebook page and Twitter and Instagram. For all the latest Hyderabad News updates