The Chief Secretary, Government of Telangana, has made surprise visits to 6 villages in three districts 0n 5th June 2020 to get a first-hand understanding of the prestigious Palle Pragathi program and the ongoing Special Sanitation Drive.
The villages visited by him are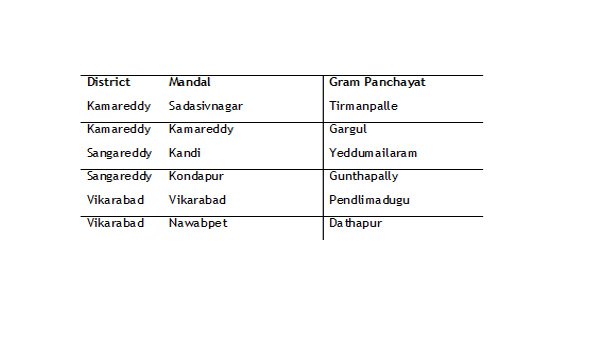 The villages to be visited was decided at the last minute and no advance intimation was given to the district administration.
Despite this, the CS observed that the sanitation levels were good and that activities pertaining to construction of Vaikuntadhaman and Segregation Shed were either completed or were going on at a brisk pace.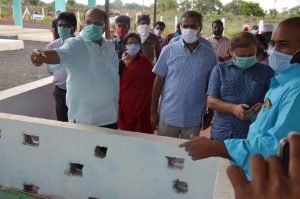 It is heartening to note that every GP has a fully functional nursery, to raise saplings for plantation this year and a tractor with trolly to cart away waste and a tanker to water the Telanganaku Haritha Haram Plantations.
The CS expressed his satisfaction with the progress of Palle Pragathi and advised the Collectors and their teams to be fully prepared to handle the challenges of seasonal diseases after the onset of the monsoon.He felt that if the program will bring about transformative changes in the villages in the next two years.
CS was accompanied by Sandeep Kumar Sultania, Secy, PR & RD and Raghunandan Rao, Commissioner, PR & RD.