Telangana Rains | Hyderabad, March 23: The Meteorological Department has advised farmers to be alert as rains are likely to occur across the state on Friday and Saturday.
The recent heavy rains with hailstones across the state have caused severe damage to crops.
It has been mentioned that there is a possibility of such rains again. After heavy rains this week in Hyderabad and other parts of Telangana, the IMD predicts another rain event in the State and has issued a yellow alert for many districts from March 24 to 26.
The weather department has warned of thunderstorms, lightning, and squall during this period. On March 24 and 25, all six zones in Hyderabad – Charminar, Khairatabad, Kukatpally, LB Nagar, Secunderabad, and Serilingampally – are expected to have a generally cloudy sky.
Light to moderate rainfall or thundershowers are expected towards evening or night. The weather department has also issued a yellow alert for the city which will be applicable on Friday and Saturday.
The maximum and minimum temperatures in all districts of Telangana, including Hyderabad, have dipped significantly. The maximum temperatures in Telangana districts have seen a departure of 2.8-5.8 degrees Celsius from the normal temperature. The recent rainfall and hailstorm in Hyderabad and other districts of Telangana provided a much-needed respite from the summer heat.
It is known that apart from IMD, the Telangana State Development Planning Society (TSDPS) has forecast light to moderate rainfall and thunderstorms at many places in the state.
Telangana Rains
As per the weather department, the maximum temperature in the state is likely to be in the range of 33 and 37 degrees Celsius.
In Hyderabad, all circles are likely to see a significant dip in maximum temperature. In view of the forecast made by both IMD Hyderabad and TSDPS, residents are advised to take necessary precautions and plan their travel accordingly.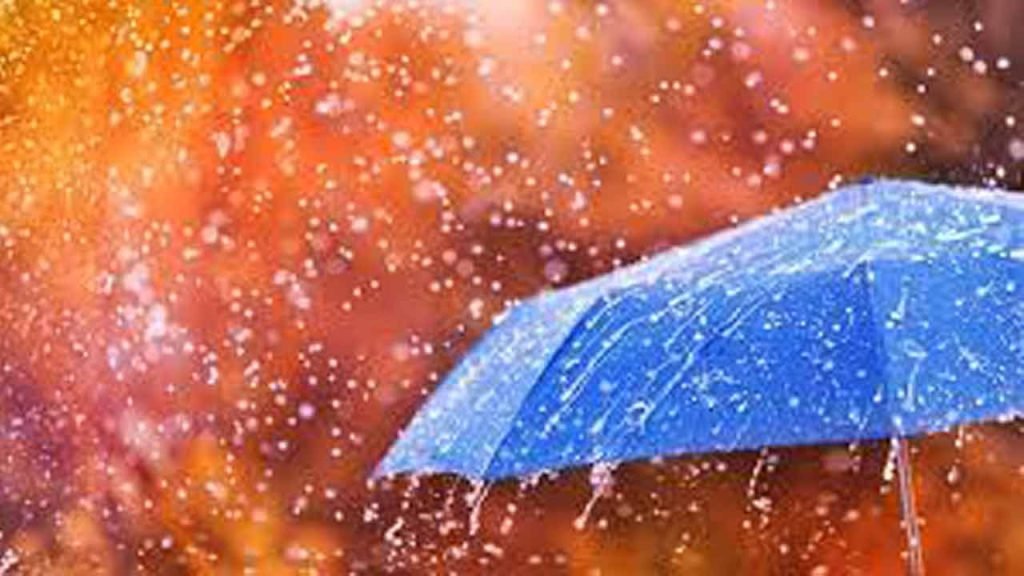 It is important to note that rainfall in Hyderabad can cause flooding and waterlogging in low-lying areas.
---
Next Story:
Union Home Minister Amit Shah, who had already held a half a dozen meetings since his arrival in violence-hit Manipur on Monday night, on Tuesday visited Churachandpur, one of the districts severely affected by the ethnic violence that ravaged the state since May 3, leaving at least 75 dead and over 300 injured.

---
Now you can get the latest stories from Indtoday on Telegram every day. Click the link to subscribe. Click to follow Indtoday's Facebook page and Twitter and Instagram. For all the latest Hyderabad News updates