CRSI Gold and Bronze Medals to be received by UoH Faculty
Hyderabad, Oct.7 (Maxim News): Prof. D. Basavaiah, Institution of Eminence (IoE) Research Chair Professor in Chemistry & former faculty has been chosen to receive the Gold Medal (Life-time achievement Award in Chemical research) and Prof. P. Ramu Sridhar, Professor, School of Chemistry has been chosen to receive the Bronze Medal for his contributions to the research in chemistry by the Chemical Research Society of India (CRSI) for the year 2022.
Professor Basavaiah has been working on the Baylis-Hillman reaction at the University of Hyderabad from 1984. Professor Basavaiah's original work has contributed to bringing this reaction from its unknown-patent level to the present one of high utility and wide popularity. Baylis-Hillman reaction is a unique C-C bond forming reaction acquiring the contemporary demands /needs of synthetic chemistry such as atom-economy, C-H functionalization, and organo-catalysis. He has also written authoritative review articles on this reaction, two of which have been cited over 1000 times to date. He has over 150 publications to his credit. He has an H-index of 42 with more than 8147 citations (for 130 publications from the University of Hyderabad with an average citation of more than 62 per paper as shown by SCOPUS as on October 05, 2021).
Dr. P. Ramu Sridhar has been working on the development of novel synthetic methods in carbohydrate chemistry and has made significant contributions to this emerging area in India. He is the first one to use 1,2-cyclopropanecarboxylated sugars as glycosyl donors in traditional oligosaccharide synthesis. He has introduced excellent methods in carbohydrate chemistry particularly in the synthesis of Oligo Glyco-Amino acids (OGAAs), C-spiro-glycosides, a class of spiro-sugars, and sugar fused bicycles that are present in a number of bioactive natural products.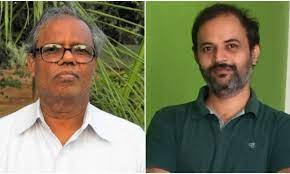 Dr. Ramu Sridhar has published extensively his research findings in internationally reputed journals. His research contributions have been acknowledged widely as seen from the major recognitions he has already received such as the Guha research medal (Indian Institute of Science, Bangalore), Young Associate of the Indian Academy of Sciences, Bangalore, Young Scientist medal of the Indian National Science Academy, New Delhi, H. C. Srivastava Young Scientist award from Association of Carbohydrate Chemists and Technologists (ACCTI) and very recently, he received the University of Hyderabad Chancellor's award. (Maxim News)
---
Next Story :
Now you can get latest stories from Indtoday on Telegram everyday. Click the link to subscribe. Click to follow Indtoday Facebook page and Twitter and on Instagram. For all the latest Hyderabad News updates