Lawyer couple murder: Lawyers protest in Hyd
Lawyers to boycott duties across Telangana protesting over death of lawyer couple
Hyderabad, February 18 : Condemning the brutal daylight murders of lawyer couple G Vaman Rao and Nagamani, lawyers staged protest at the Hyderabad High Court, RR district court and Secunderabad court on Thursday.
They demanded that the police act swiftly and nab the killers soon and ensure that strict punishment is given to them.
Lawyer couple murder:
Telangana High Court Advocates Association (THCAA) has decided to boycott duties protesting against the murder of lawyer couple in Peddapalli district on Wednesday. All the lawyers of high court and district courts would boycott duties. They demanded the government to enforce the 'Advocate Protection Act'.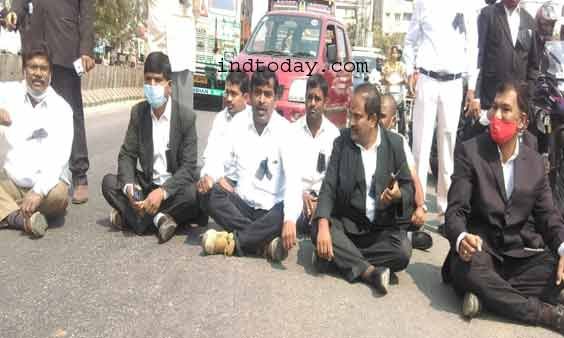 It is to mention here that the lawyers Gattu Vaman Rao and his wife Nagamani were hacked to death while they were returning to Hyderabad in their car after attending a court case in Manthani. The couple are practising lawyers at high court.
The couple had filed a Public Interest Litigation (PIL) about the alleged custodial death of a 53-year-old Dalit man, Seelam Rangaiah, in Manthani police station.
The dalit man was arrested last year for allegedly hunting wild animals. He was found hanging in the toilet in the police station. THCAA condemned the death of the lawyers and demanded the government to enforce the protection act to rescue the advocate fraternity.
Many lawyers boycotted court proceedings and their duties as a protest against the brutal killing that took place in Peddapalle.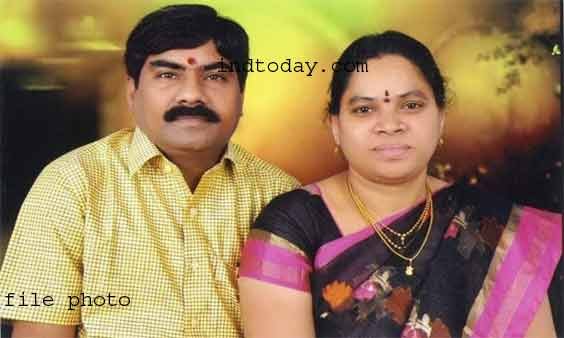 Suo Motu Cognisance:
Alleging that the police were delaying in nabbing the suspects, the lawyers said there have been frequent attacks on lawyers in recent times.
A two judge panel of the Telangana High Court comprising Chief Justice Hima Kohli and Justice B Vijaysen Reddy took suo motu cognisance of the gruesome murder of an advocate couple, Vaman Rao and Nagamani in Peddapalli district stating that the "murders have shaken us all"
The panel directed a proper investigation into the matter stating that 'the incident has shaken us all from our stupor'. The Bench also voiced concern in the manner in which in broad day light a couple were done to death.
Chief Justice Kohli:
'The entire State apart from the legal community is looking upto the Government to ensure a proper working of the Rule of Law. We are all governed by the Law and nobody can take law into their own hands', Chief Justice Kohli said.
Advocate General B S Prasad, assured the Court that nobody would be spared and every attempt would be made to book the culprits, prosecute and punish them effectively and efficiently. That pictures in the media show two state-owned buses at the sitet and therefore the passengers must be identified and be produced as witnesses before the Court.
When a member of the Bar wanted to expand the scope of the investigation the Chief Justice summarily rejected it saying that the focus in the matter should not be lost. The panel adjourned the matter to March 1 for the response from the State.
Now you can get latest stories from Indtoday on Telegram everyday. Click the link to subscribe.  Click to follow Indtoday Facebook page and Twitter and on Instagram