Initiated To Restore Historic Buildings In Old City: GHMC Commissioner 
Hyderabad, Aug 5 (Maxim News):  GHMC Commissioner Ronald Rose said that steps have been taken to restore historical buildings.  Six ancient structures in the old city were inspected today. 
The Commissioner inspected Chatta Bazar Kaman, Hussaini Alam Kaman, Sheik Faiz Kaman, Dewan Devidi Kaman, Dabir Pura Kaman, and Raniganj Kaman and took up restoration works.
On this occasion, the Commissioner said that restoration work will be undertaken on the historic buildings in Hyderabad to attract tourists. He said that earlier, 13 works were undertaken through the Charminar Pedestrian project at a cost of about 60 crores, of which six works have been completed and the rest are in various stages of development, In order to pass on the heritage of Hyderabad to future generations, for the reconstruction and conservation of three ancient heritage buildings. he said that the works of Mojam Jahi Market, Moulali Kaman, and Clock Tower. have been taken up at a cost of Rs. 18 crores.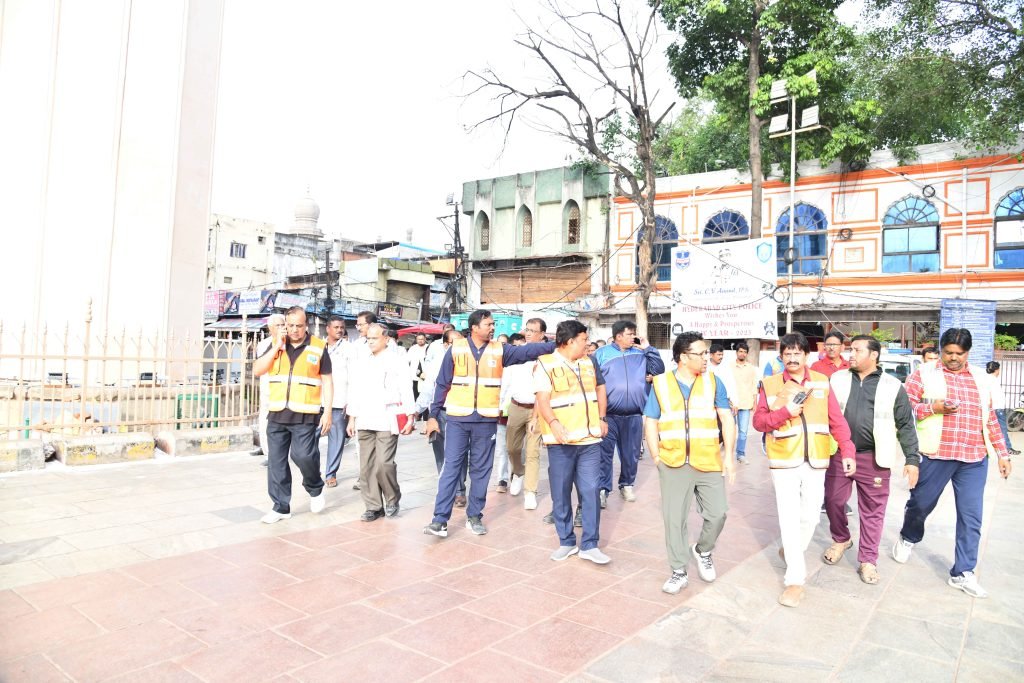 The Commissioner ordered the officials to speedily complete the renovation work of Murgi Chowk at a cost of Rs. 30 crore and the restoration work of Sardar Mahal at a cost of Rs. 30 crore.
additional Commissioner Upender Reddy, zonal Commissioner Venkanna, Deputy Commissioner Naik, Charminar Zone SE Maheshwar Reddy, Quli Qutub Shah Urban Development EE Shankar, Medical Officer Srikanth Reddy and others participated in this program.  (Maxim News) 
---
Next Story :
Hyderabad, Dec 1: A voter turnout of 70.66 per cent was recorded in the polling for Telangana Assembly elections held on November 30, the Election Commission of India has said.

---
Now you can get the latest stories from Indtoday on Telegram every day. Click the link to subscribe. Click to follow Indtoday's Facebook page and Twitter and Instagram. For all the latest Hyderabad News updates