Hyderabad, Sept.20 (Maxim News): Animal Husbandry, Fisheries and cinematography minister Talasani Srinivas Yadav today said that the government will take steps to empower fishermen and help them get benefits.
Along with MLA Rasamayi Balakishan and officials, the minister participated in the fish program and dropped fish at Annapurna Reservoir in Rajanna Siricilla district being represented by Municipal Minister KT Rama Rao.
Speaking on the occasion the minister said that the fishermen should sell the fish to get benefits. We will buy your fish through state level federation and the fishermen avoid getting losses, he said. The KCR government is determined to help the fishermen and other professional communities, he said. We offer free fish and help the fishermen revive their economies, Srinivas Yadav said.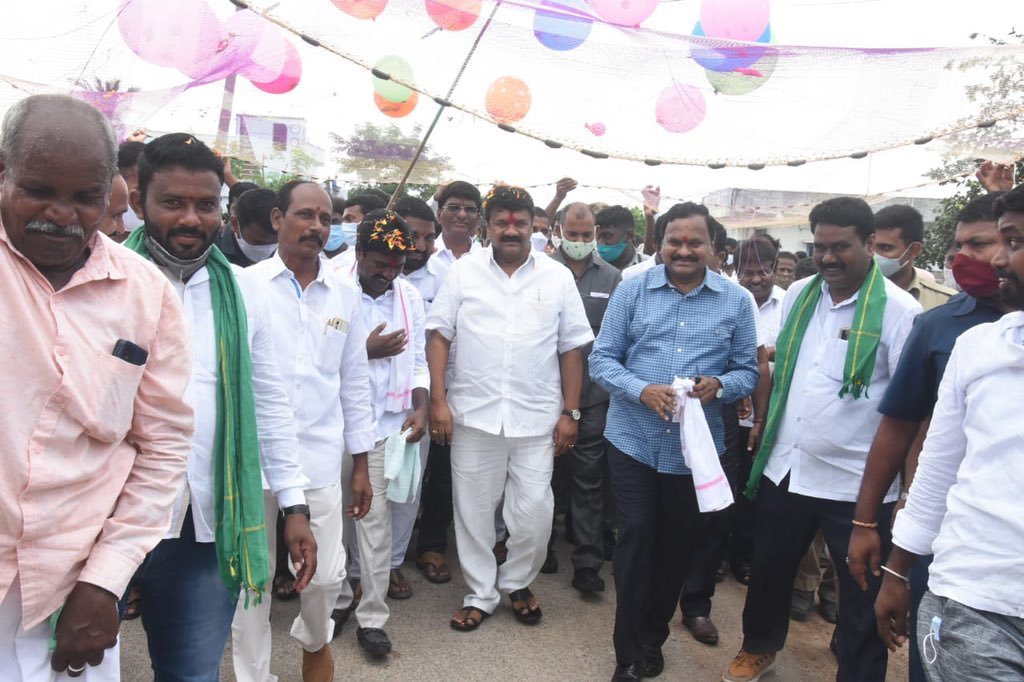 He promised that steps are taken to set up more fish outlets, markets to be made available in the districts and the twin cities. Srinivas Yadav asked the officials to take steps to empower the fishermen community and get them more benefits by selling fish products in the markets.
The minister made a review with officials on the fish dropping program in Rajanna Siricilla district and in the state at various lakes, ponds and water bodies. Mission Kakatiya was the best program to improve the rural economy.
He said that the free fish program offered better results and helped the fishermen community to gain financially.
This program will continue and 40 percent of fish produced in Telangana is being exported. Telangana consumes about 60 percent of the fish, and the rest of 40 percent fish being exported including 21 percent to West Bengal and 19 percent to Assam, Kerala, Tamil Nadu states.
He informed that Telangana Government will go ahead with its plans to set up 200 clusters in the state to help fishermen benefit. Srinivas Yadav said that more steps be taken for fish development and exports.
We hope that Telangana brand fish will be of better quality for other countries, he said. As per the plan 2 to 3 mandals will have a cluster about 40 to 50 clusters will get a processing unit in the state and give a push to the marketing and exports.
The minister asked to speed up to set up world class processing units in Sheriguda of Hyderabad, one each in Warangal, Karimnagar, Nizamabad and Khammam districts respectively. (Maxim News)
Now you can get latest stories from Indtoday on Telegram everyday. Click the link to subscribe. Click to follow Indtoday Facebook page and Twitter and on Instagram