Hyderabad, March 1 (Maxim News): On the second phase of inoculation drive against corona, Vice President M Venkaiah Naidu today took the shot of covaxin at various places.
While Venkaiah took the vaccine at a Medical college in Chennai, Modi obtained one at the AIIMS in Delhi and Rajender took the jab at a Hospital in Huzurabad in Telangana. They appealed to the people and aged persons to fight against the corona by taking vaccines voluntarily. Rajender said that second phase of inoculation drive began across the country.
The minister said that there is no second wave of Corona in Telangana State. I have taken the Corona jab as the vaccine is safe and useful. There is no need of fear for taking the vaccine as the jab is to provide immunity to people.
The government offers the covaxin jab to above 60 years and from 45 years with some diseases like cancer, heart problem and others.
The minister said that the government provides corona vaccine at various locations and cost is put at Rs 250 at private hospitals, while it is free in the government hospitals, he maintained. Avoid doubts and come to get the doses of covaxin, he asked the people.
Telangana government began the drive across the 45 selected hospitals in the state, he said. The minister asked the people to not to fear and take corona covaxin jab to be fit and have immunity to prevent the virus spread.Actually there is no second wave of corona in our state and there is no need of panicky, Rajender said.The minister said that the people can register online in the given application or show identity proof to get vaccinated.
Also to mark the vaccination drive against the Corona, Vice President M Venkaiah Naidu, got the shot of covaxin in a medical college in Chennai. Venkaiah Naidu informed this on twitter and asked the people to follow suit.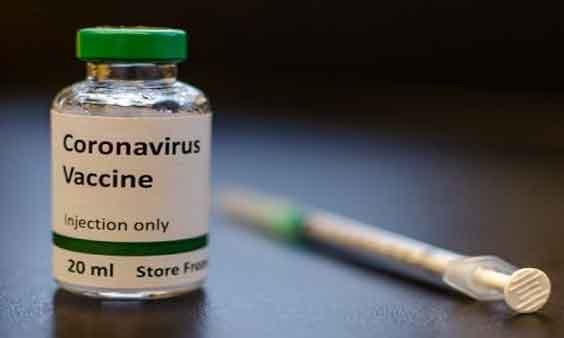 The Vice President said that he took the first shot of vaccine at the Chennai Medical College and take another after 28 days. Venkaiah Naidu further said that those above 60 years and others with long time diseases should take the vaccine voluntarily. The people have to fight the corona virus, he said. (Maxim News)
Now you can get latest stories from Indtoday on Telegram everyday. Click the link to subscribe.  Click to follow Indtoday Facebook page and Twitter and on Instagram