Minister KTR inaugurated the first KG to PG campus
Rajanna Sircilla, Feb 01: Industries Minister KT Rama Rao said Telangana was surging ahead in all sectors and no other State could match the growth and development achieved by Telangana in the 75 years of Indian independence.
"Development is our caste and welfare is our religion. Public interest is our priority," said Rama Rao while addressing the inauguration ceremony of Telangana's first KG to PG campus in Gambhiraopet here on Wednesday.
Be it agriculture, education, industry, economy, health, or any other sector, there was no scope for any person to point out any deficiency or backwardness. To criticize or make baseless allegations was easy but delivering a promise was a challenge, he said.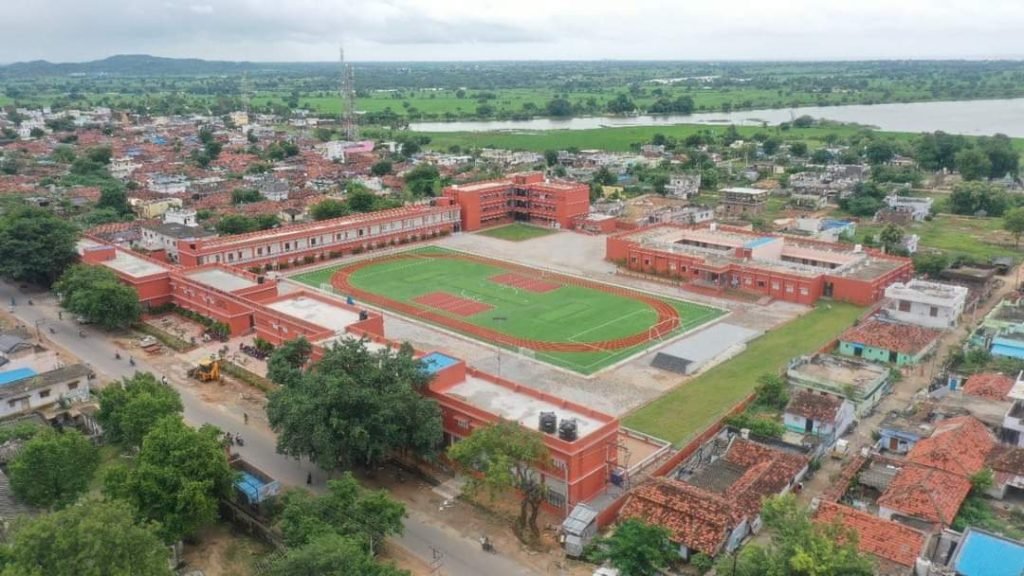 In 2004, while addressing the people at Gambhiraopet, Chief Minister K Chandrashekhar Rao announced that KG to PG education would be launched soon after State formation.
"He fulfilled his promise. Telangana's first KG to PG campus is inaugurated at Gambhiraopet," said Rama Rao. The Minister said the KG to PG campus at Gambhiraopet would be named after Telangana ideologue, academician, and social activist professor Jayashankar.
Under the KG to PG free education initiative, apart from government schools, KGBVs, Model Schools, Government Junior College, government Degree Colleges, and Post Graduate College are being set up on one campus.
Telangana government was a top priority for education and under this initiative, Mana Ooru – Mana Badi program was launched, he said.
No other State can boast of setting up 1000 Gurukuls and the Telangana government was spending about Rs.1.20 lakh on each student annually towards uniforms, books, food, and other expenses, he said.
Administrative reforms, especially the Integrated District Collectorate complex introduced by the Telangana government were making things easy and convenient for people. Similarly, in rural areas for the convenience of illiterate people, drawings and lines were being used to replace alphabets at Kanti Velugu camps.
---
Next Story :
New Covid cases recorded 3,016 in 24 hours, this is a 40 percent jump in a single. The daily positivity rate has been recorded at 2.7 percent and the weekly positivity rate at 1.71 percent, according to the Union Health Ministry data.

---
Now you can get the latest stories from Indtoday on Telegram every day. Click the link to subscribe. Click to follow Indtoday's Facebook page and Twitter and Instagram. For all the latest Hyderabad News updates