International Arbitration Center Soon at Hyderabad
CJI NV Ramana, Telangana govt sign International Arbitration Center deal, KTR welcomes move
Hyderabad, Aug.20 (Maxim News): Chief Justice of India NV Ramana today said that International Arbitration Center (IAC) to be started in Hyderabad soon.
It will help litigation free investments in the state and country here he said after signing a deal of a trust deed registration for the same. Telangana High Court CJ Hima Kohli and law Minister Indrakaran Reddy also signed related documents in the presence of Minister KTR, judges and officials concerned.
On the occasion, Ramana said that his dream is coming true in three months to begin this arbitration center. I did not expect it to be operational very soon and really thank the state government for its support, he said.
CJI said that it is history in Hyderabad and Telangana state as the international arbitration center will start its services.
NV Ramana stated that he is very happy to start this center to address not only International litigations, and disputes, but also domestic litigations.
While extending his thanks Ramana directed Hima Kohli to take necessary action for awareness and services.
CJI also extended his gratitude to Chief Minister K Chandrasekhar Rao for readily agreeing to support this institution and Minister KT Rama Rao for necessary arrangements.
The CJI said that the new arbitration and mediation center will start its services. He hoped that the new facility will prevent us from making foreign tours to address business related issues.
On operational, it will settle all business issues of International litigations and domestic and attract more investments. Right now such issues are addressed at Singapore and Dubai as Hyderabad facility will save time and get investors.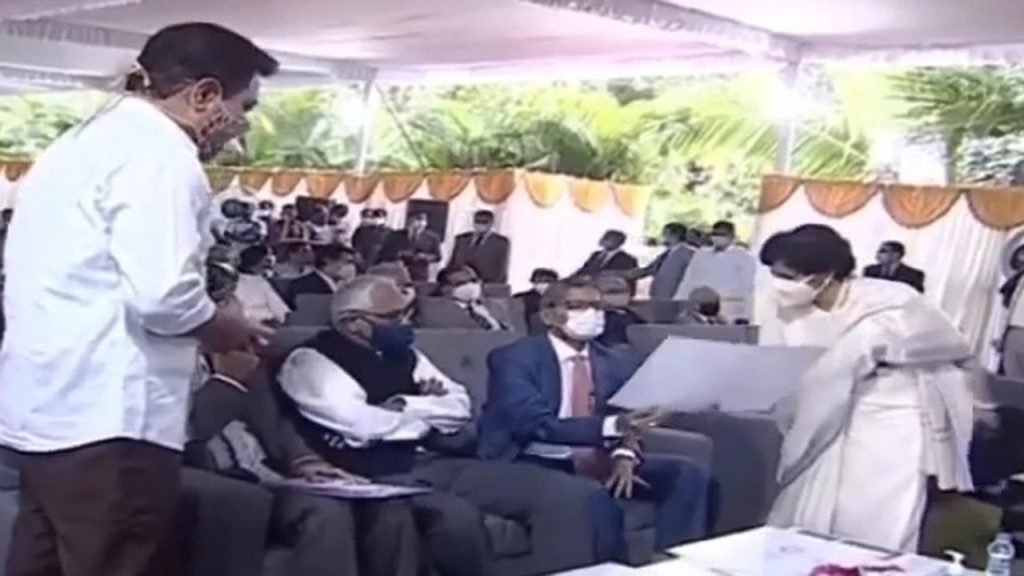 CJI extended thanks to state government for necessary arrangements.
KTR said that it is pride moment for the state to get an international arbitration center in Hyderabad. "We are happy to see this facility here as it pushes economic activities in he state and government will offer all support", he added (Maxim News)